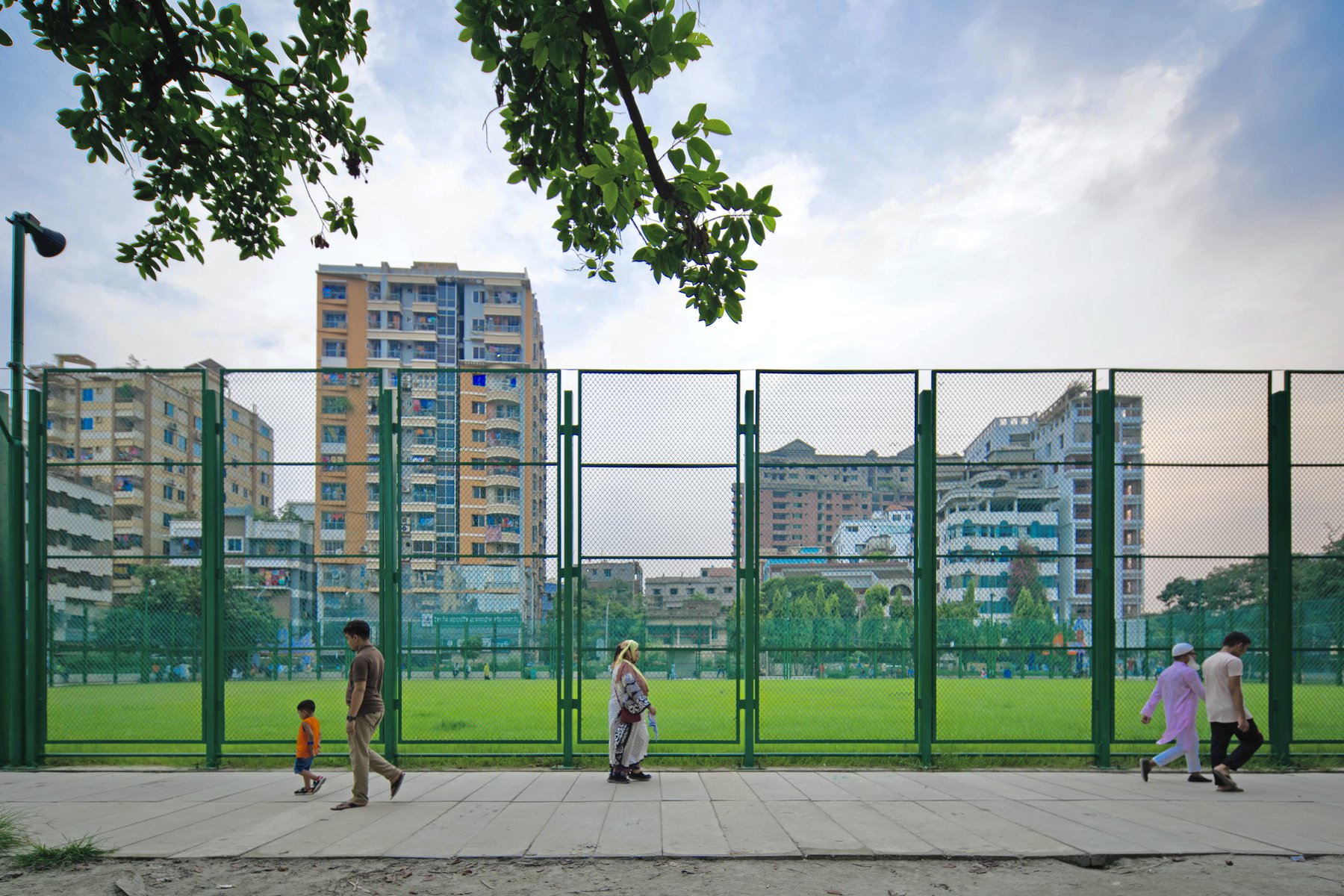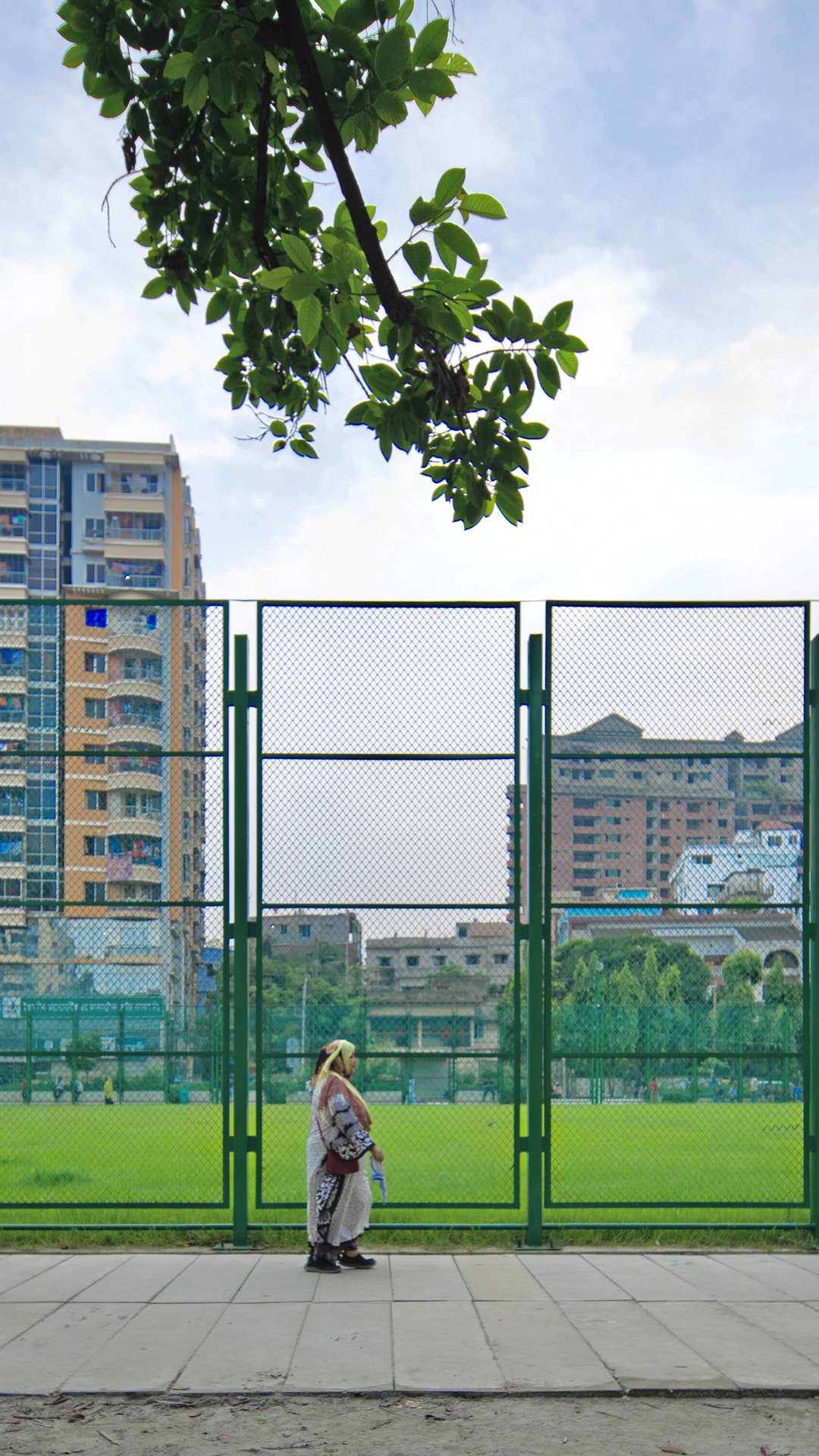 "Why are public green spaces not working and how to overcome this?" was the first question asked in the project "Jol Shibuje Dhaka", a project lead by Shatotto JPZ consortium aimed to revitalize and develop the green spaces within Dhaka for the benefit of the public. Organized by the Dhaka South City, the project aimed to bring life back to existing green spaces and one of those was the "Shahid Haji Abdul Alim Playground". In order to tackle the question asked, extensive research was conducted and the results concluded that the main issue with public green spaces was that people felt that any solid boundary prevented people from wanting to venture inside.
Therefore, one of the main considerations for designing the space was to keep a porous environment so that the public would not feel disconnected from the open spaces. By making sure that the public has a visual connection with the playground, it creates an inviting atmosphere for people to venture forth into the spaces. In order to make the green space sustainable, there are deep trenches along the walkways that collect rainwater which can then be reused, especially for hydrating the green spaces.
The project also aims to teach children about the various plants and the six season cycle that is unique to Bangladesh. By exposing different kinds of plants and fauna, it nurtures a child's thirst for knowledge and will make them learn more about the nature of the country they live in. Alongside this, there are spaces for adults and youth to gather and have a tea break in order to foster deeper relationships with each other and to create a communal space for the neighborhood. There is a café library and open terrace facing the ground.
The is a international award winning project in joint venture with Shatotto and Team leader was Ar. Rafiq Azam. (Compiled drawing and image courtesy : Shatotto)