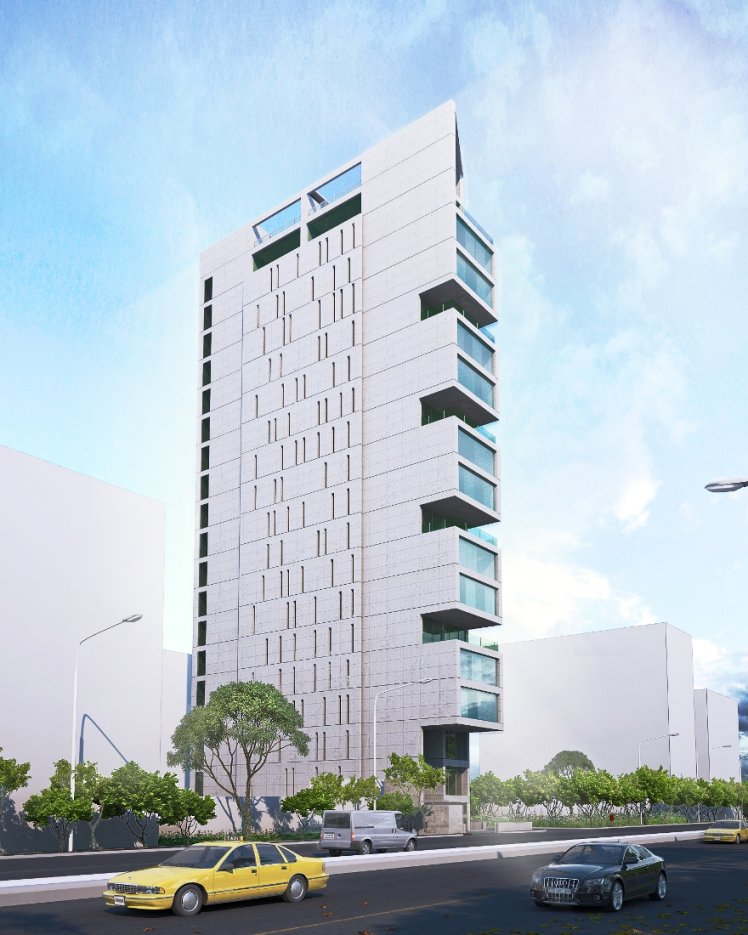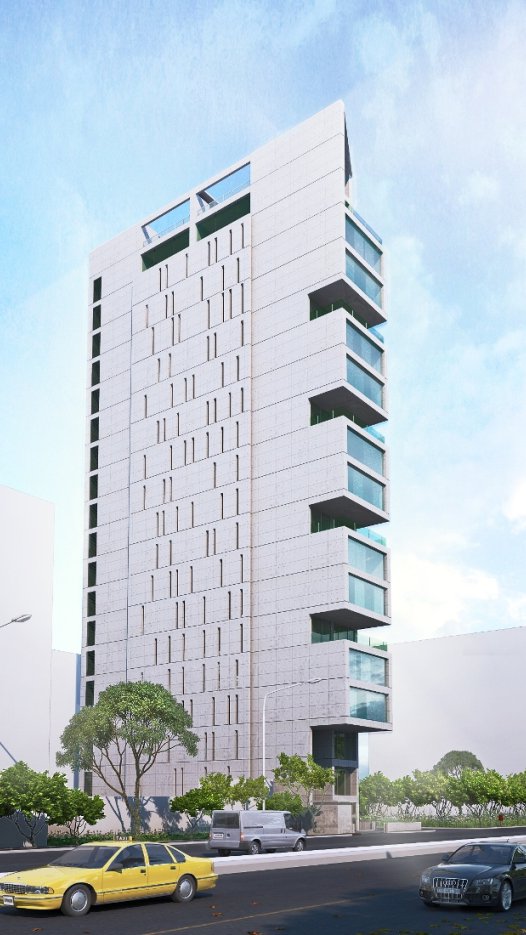 The site is situated within the city's major business and commercial district Motijheel, found within a narrow strip of land nestled within the hustle and bustle of the commercial hub. Due to the nature of the site, one of the main constraints of the entire design process is to keep up with the client's demand for space while working within a restricted space. The project had come through a short listed competition and had the opportunity to collaborate with the firm Vernacular.
Owing to the limited nature of the space, the first priority was to have a stable structural system that would create enough space for the bank. The bank had a requirement to design a structure with at least 20 floors to create enough space for the office, and in a business district like Motijheel to accommodate for so many office floors, there needed to be at least four floors of basement parking. Alongside the parking, the basement also has to house an underground water reservoir. To tackle such a daunting task with limited space, a more innovative approach was taken. Aided by BTRC, a structural system was found that became a reasonable solution to the space problems.
The structural system, called a composite structure, consists of using thick concrete walls and a steel brace in between the walls to help with stabilizing the structure. In doing so, the building is able to have a large span of column free space. The cross bracing in turn also adds a visual element to the front elevation. This allows for an open floor office plan and gives maximum freedom with designing the interior while keeping the spacing requirements. Alongside the fair faced concrete and steel being used for the structural system, aluminum hydrofoil louvers were used to create a protection from the harsh sunlight a building with this height would typically face.
Location : Plot – 72, Motijeel, Dhaka-1000.
Client : Agrani Bank Ltd.
Consultants : Vernacular & Cubeinside Design ltd.
Land Area : 501.25 sqm
Total Built Area : 5142.1 sqm
Architect : Dr. Masum Iqbal, Khandaker Ashifuzzaman
Associate Architect : Md. Sharifuzzaman
Design Team :Arif-uz-zaman
Design Timeline : 2011-2012
Construction Timeline : 2013- till date