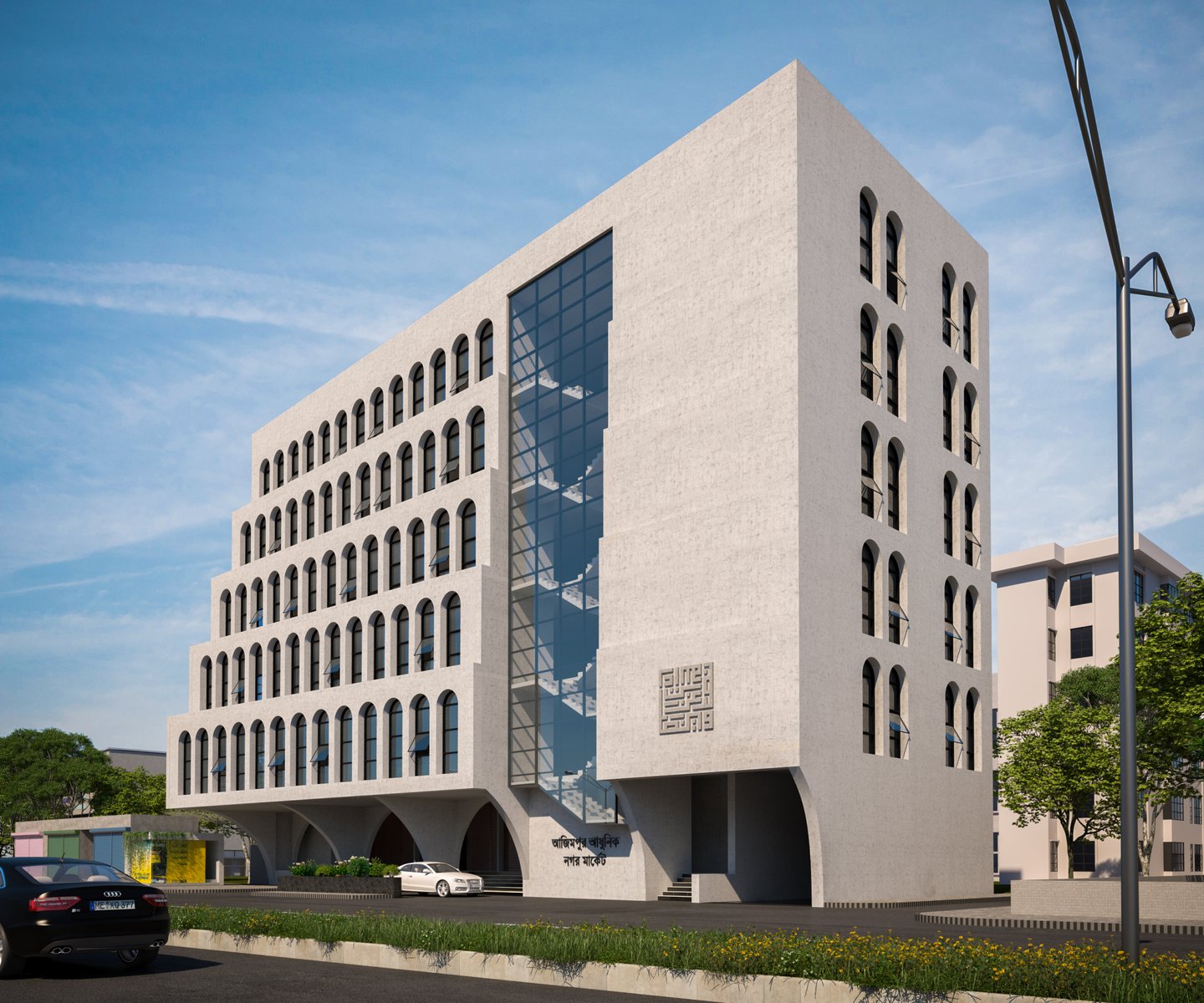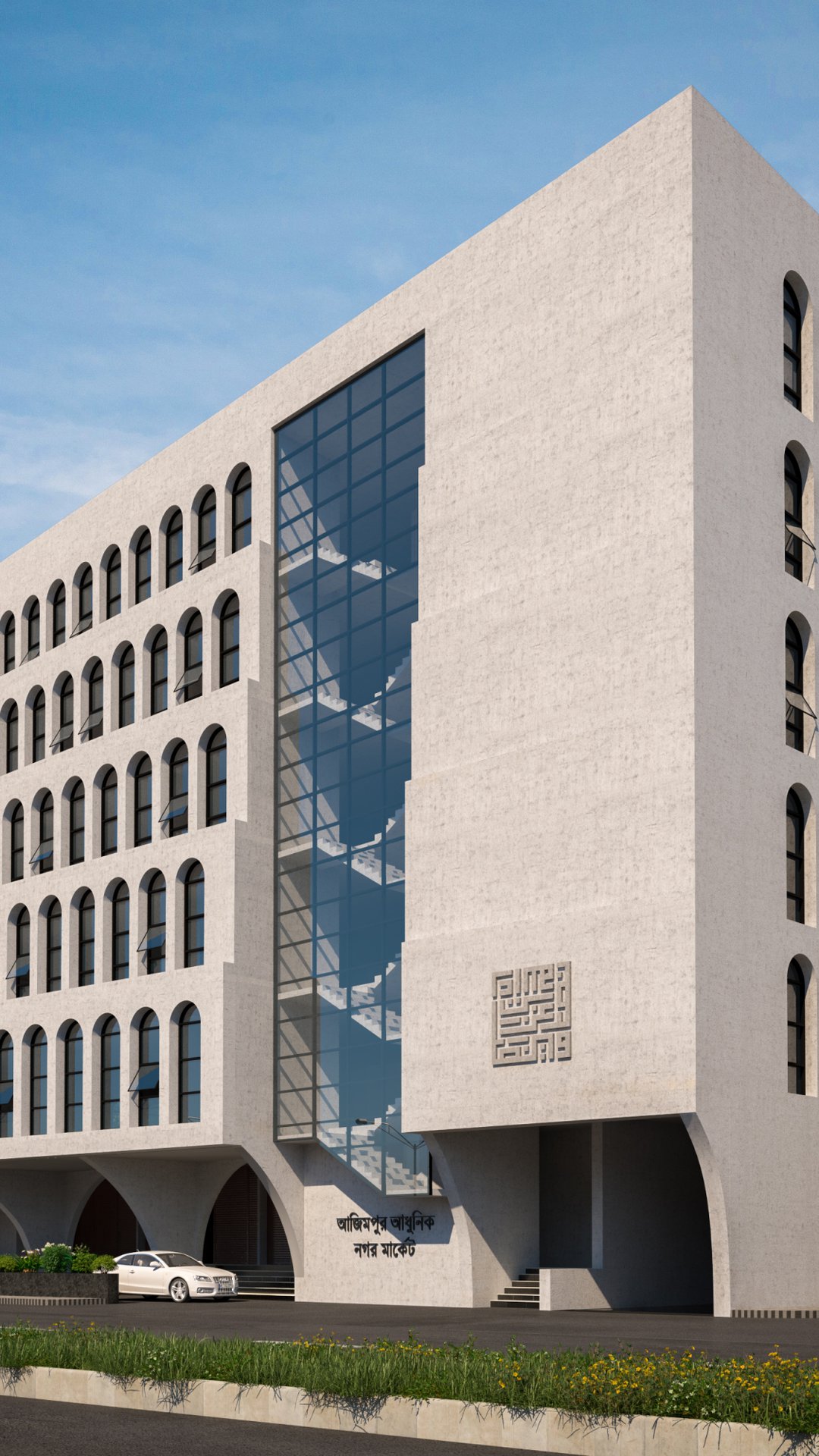 Azimpur Adhunik Nagar Market
The liveliest part of a community tends to be the marketplace, drawing out many people from various backgrounds and sparks some interesting interactions. With the project being located in Azimpur, an older part of the city, the market is also an integral part of its rich history. The project, commissioned by Dhaka City Corporation, therefore aims to reflect the past within the design while also creating new spaces to interact. The previous market had an existing mosque within its vicinity so one of the requirements to the project is to connect the mosque with the market and also have a community space for the public to gather.
In order to keep the distinction between the mosque and the market spaces, from a design standpoint, a transparent staircase creates a visual divide within the two. The staircase is both a connecting point, as it is shared between the market and the mosque, and alongside it keeps a physical separation between them as well. The market also has a more open facade, using openings that were inspired by the Mughal era architecture prevalent in Old Dhaka City, thus connecting the market with the outside as well. The layout of the market is staggered, giving the feeling that the building is going back to its roots on the ground. Meanwhile the mosque has a more dominating presence with solid walls that makes it feel very prominent in the environment. In doing so, the design establishes a landmark in the area.
Location : Azimpur intersction at Ward -26, Azimpur, Dhaka.
Client : Dhaka South City Corporation.
Consultants : Cubeinside Design ltd.
Land Area : 669.14 sqm
Total Built Area : 3457.62 sqm
Architect : Md. Sharifuzzaman
Associate Architect : Khandaker Ashifuzzaman
Design Team :
Structural design : Engr. Amimul Ehsan
Plumbing Consultant : Engr. Idrisur Rahman
Electrical Consultant : Engr. Akbar Ali Gazi
Construction Supervision : AWR Developents Ltd.
Project cost : 190 M
Design Timeline : 2015-2016
Construction Timeline : 2020-2023