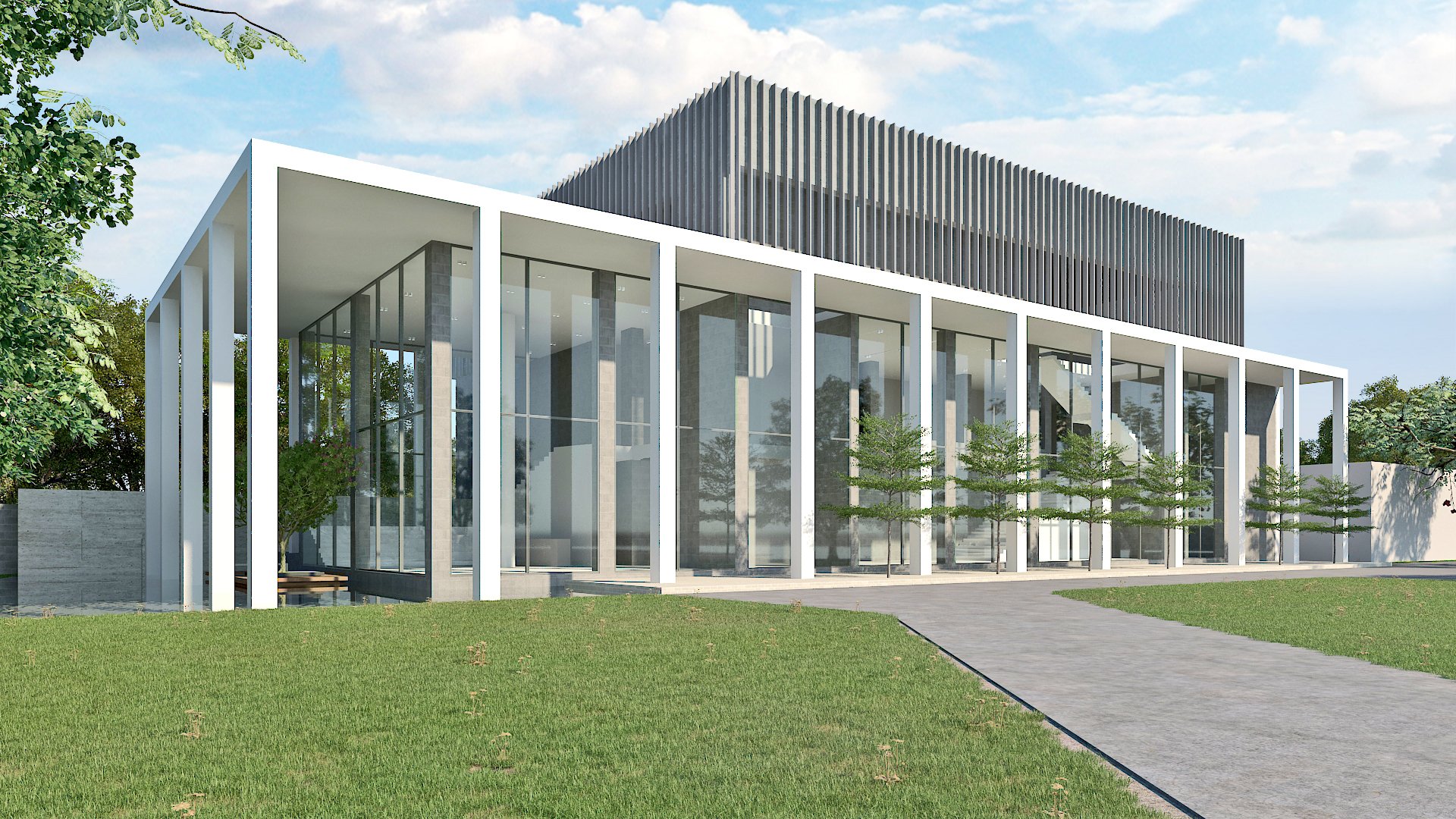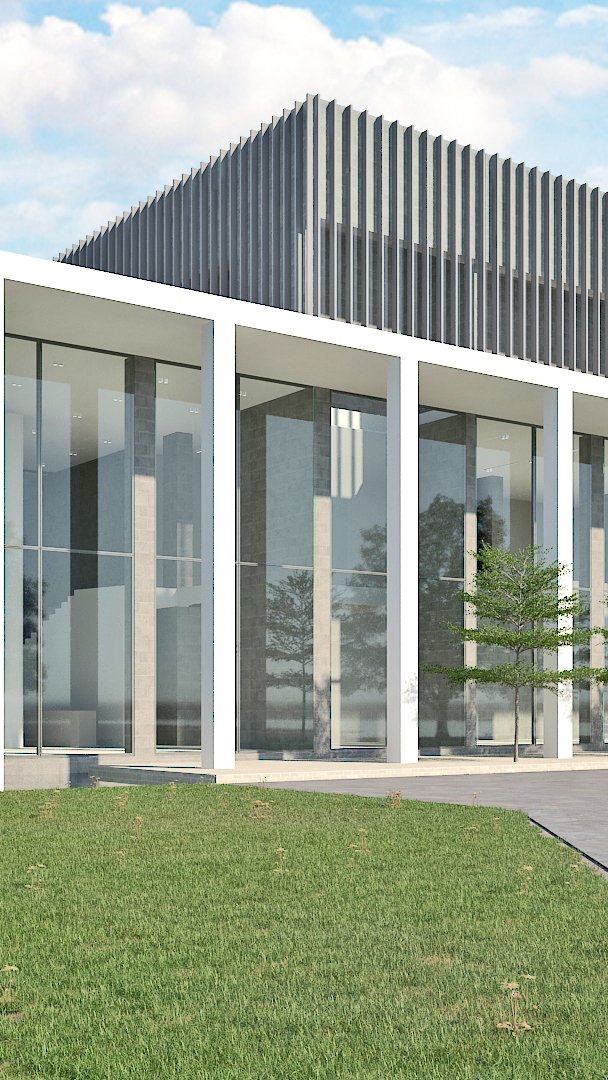 BCDM Multipurpose Conference Facility
As one of the world's largest non-profit organizations, BRAC is a name that is known to most people. Being internationally recognised and always striving to find ways to reach out and help more of the people, BRAC often finds itself hosting many events that allow for like minded people to gather. Hence why BRAC commissioned a convention center that is capable of hosting a large number of people for any function alongside having dining facilities. The location is within an existing BRAC training center in Rajendrapur and has an already existing configuration of facilities, like a central kitchen and staff accommodation. Therefore, in order to not disrupt the configuration, the site for the convention was selected to be on the east of an existing lake and slightly isolated from the rest.
With the lake and a jungle existing within the north, there is a degree of peace and tranquility in the area. In order to reflect all the natural fauna and to allow the users to have a view from every point, the entire exterior was made to be transparent. In order to keep the transparency, the exterior has a deep double height colonnade that not only holds a large terrace on top, but allows for deep shading to the users. The terrace is green and is accessible to all, letting the users have a respite especially during long functions. Taking advantage of an existing ditch, the lobby also has a water feature that allows another interaction with the water. The main color scheme is white and gray, with the portions in white highlighting the structure and gray tones that blend in with the background giving a nice visual contrast.