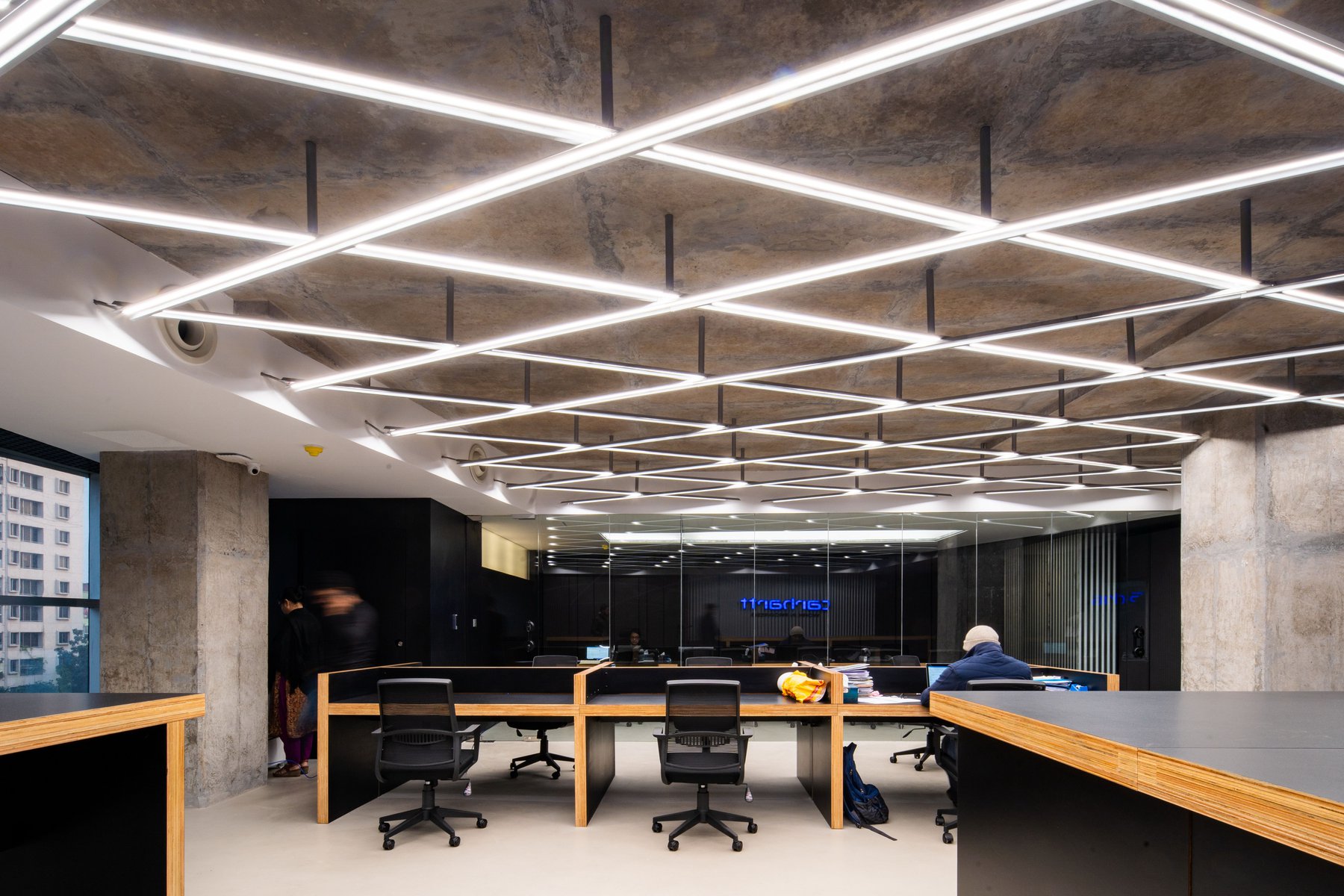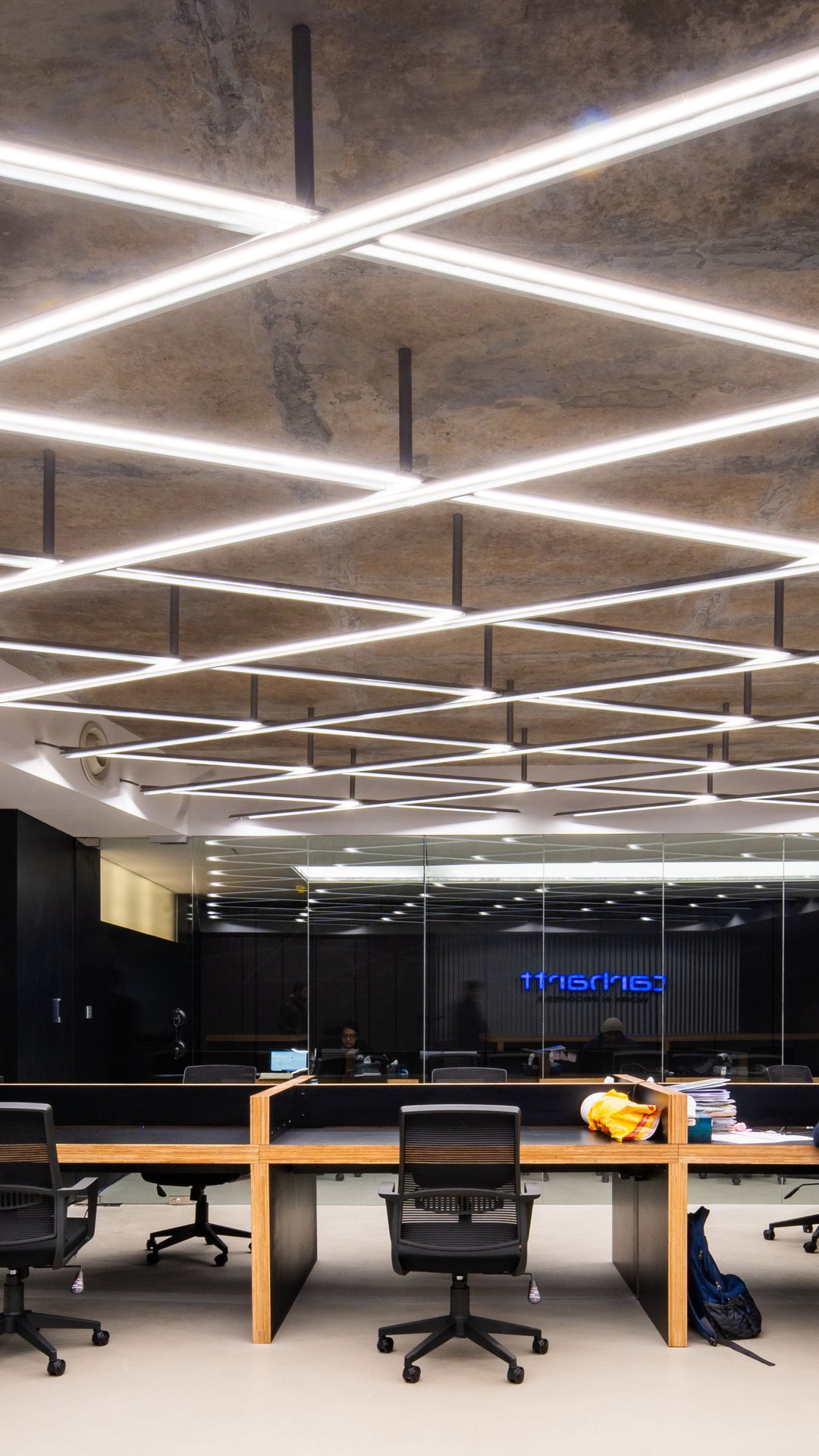 Designed by a Milan based firm -URL  by  ANDREA CAPUTO for a multinational company, developed in close collaboration with CUBEINSIDE DESIGN LTD., this simple but elegant project marks an upgrade for the south east Asian regional office here in Bangladesh for Carhartt, a professional work wear maker founded in Michigan in 1989.
The interior blends with the theme of the company where actions speak louder than the words and so does the material, design and interior finishes. With precise and adjusted use of techniques from the industry the whole design of the office is adapted within the open office space.
The space program for the office is designed in a single way where as the desks are placed at the centre of the space to provide easy connectivity among the users and the functional spaces surrounding them and to create better quality of work. The single monochromatic tone for the office has intentionally been created to get the best out of the colors of the products which are being canvassed in the worktops and the contrasts created by the backgrounds for ease of assessment and inspection.
One of the top furniture companies extended their hand for the top finish of the furniture to the designer's satisfaction. The highlight of the office came out live through the diagonal uniform grid lighting throughout the whole open ceiling of the office and to facilitate this luminar ambience design team used variable refrigerant flow air-conditioning system. The position of the reception and the meeting room in the front of the entry to have instant logistics support and clear glass partitions between the workstations and the enclosed rooms provide aesthetically attractive yet highly functional office space.
Project name :
Interior design and build for " CARHARTT COUNTRY OFFICE, BANGLADESH. " @ Update Tower,Uttara, DHAKA.
Client : CARHARTT COUNTRY OFFICE, BANGLADESH.
Location : AJAMPUR, UTTARA.
Area : 1500 square feet [ 140 sqm.]
Timeline : 2018
Design team:
CONSULTANT : URL by ANDREA CAPUTO
LOCAL CONSULTANT : CUBEINSIDE DESIGN LTD.
Project Lead : Ar. ANDREA CAPUTO
Project Architect from consultant : PAOLO CHIORINO
Project Architect from local consultant : Ar. AHMED FIROJ UL HOQUE
Associate Architect : Imran Mahmud-Ul Hasan,, Niloy Nath Saju
Project manager : Engr. Suhag Hossain
Photographs : Maruf Raihan
Furniture : Hatil Furniture, Hatch,Rainbow furniture,
Construction : Cubeinside Design ltd.
City : Dhaka
Country : Bangladesh