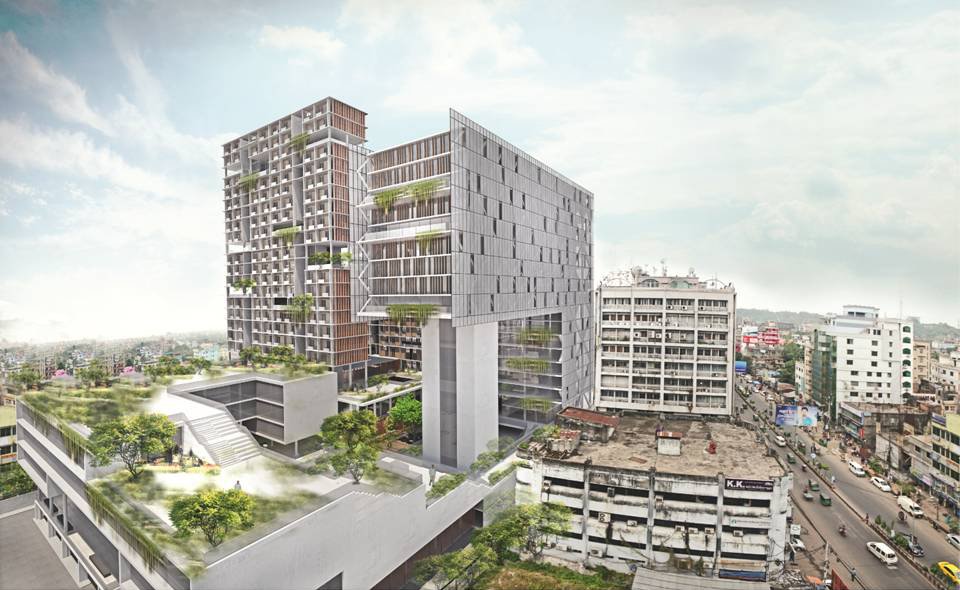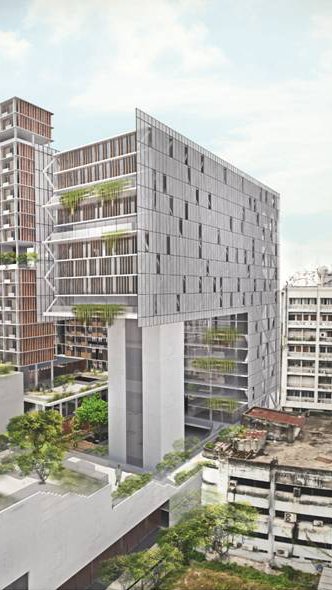 Chittagong is currently an area that is going through constant changes. With a steady rise in population and a growth in urban activity, it is going through a rapid metamorphosis in an organic manner. The CDA Karnafully project was proposed, through an invited competition, to bring in a type of order to this growth and provide a base model that can be followed through the city.
The main functions of the project are a market, an office space for the CDA and an apartment complex as well, and each of the functions have their own separate blocks entry to have a distinction between each other. They are placed in a climatically strategic location, so that each function can fully utilize the natural environment. The market is placed on the south as it is low rise while the apartment is positioned in the north so that residents can enjoy a better air circulation and to reduce the sunlight blockage.
The market function also has a green roof facility in order to negate the amount of built ground being used and to also provide a space for the public to relax. It also provides a common space for both the users of the market and the office users without disrupting the privacy and peace of the apartment block. The apartment block meanwhile has its own common spaces that can help form interactions between the residents. The apartment block also uses a modular system to ensure that each block has uniform facilities while also providing space according to people's different standards.
The project is a winning entry in joint venture with Shatotto and Team leader was Ar. Rafiq Azam.