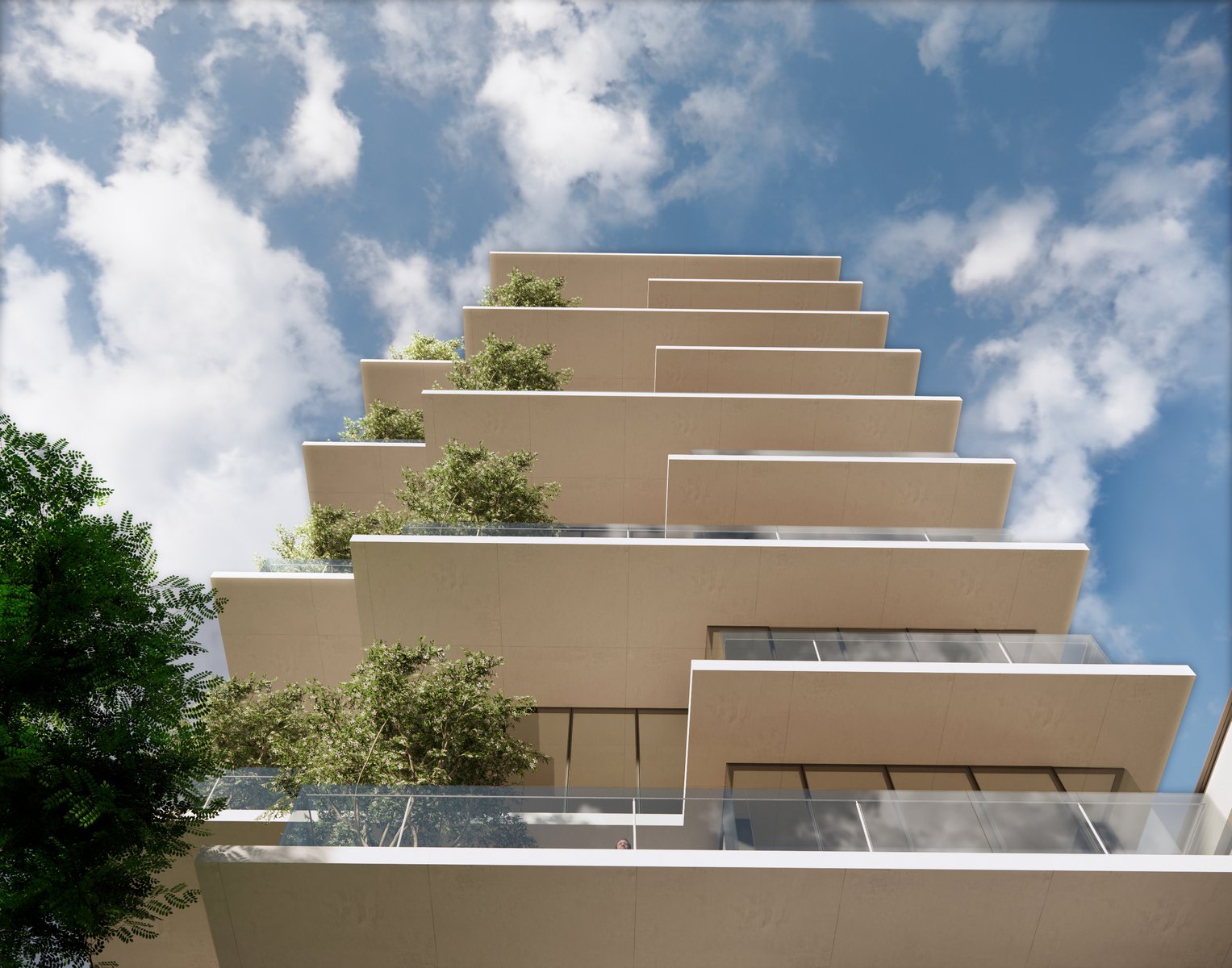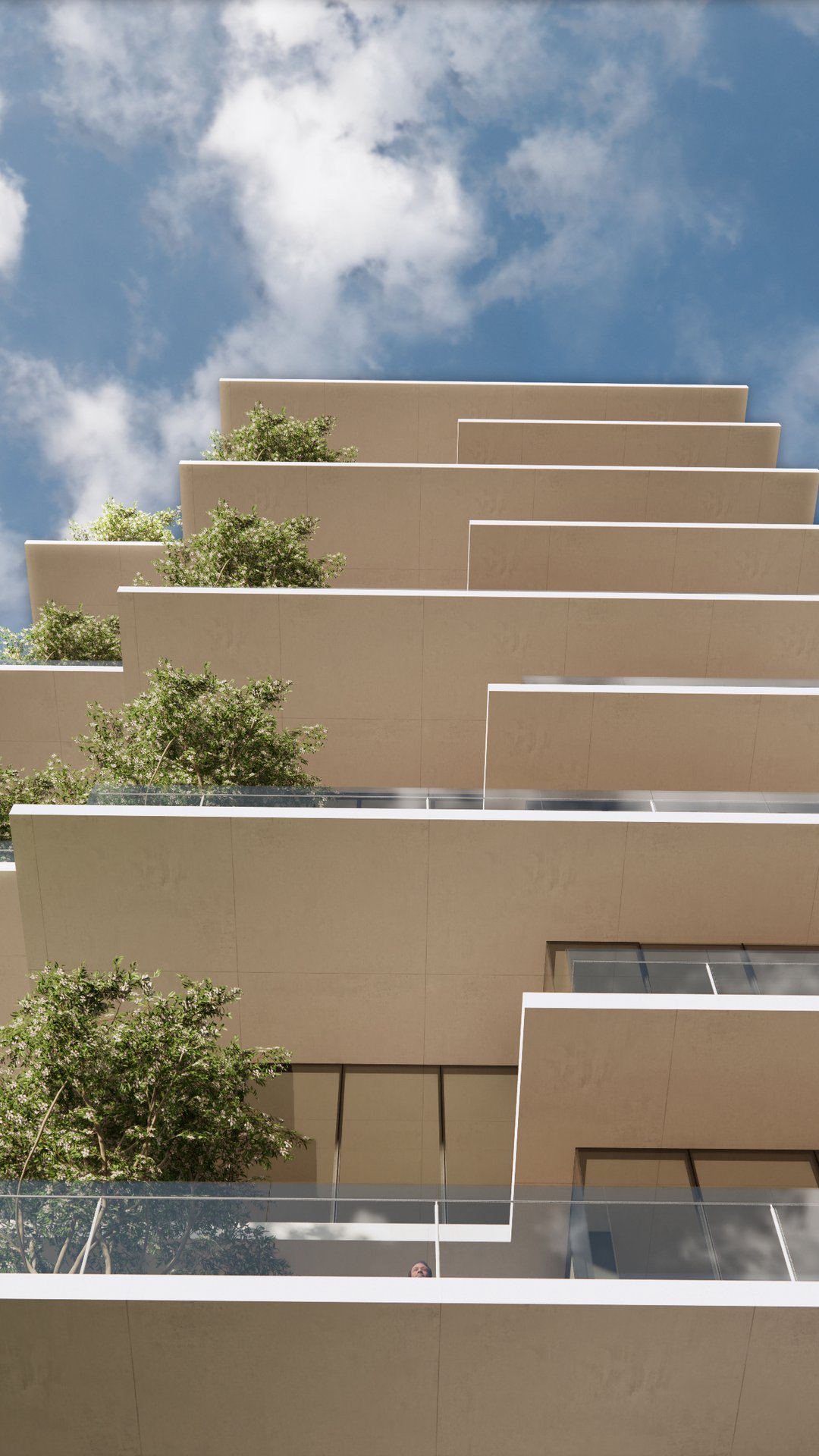 The main feature for the design of this apartment building is the usage of double height spaces to make a variety for the residents inhabiting it. Located in Bashundhara, the site of the design is situated within a corner that is enclosed by three roads, hence why there's an option to have different views for the people living within the apartment. The main road is chosen as the entry road, and since each floor only has one unit, this means every unit has the same viewing experience.
The center of the building is considered the common space for the entire building, thus maximizing the usage of all three open sides of the site. This is also achieved by using a modular construction. The rooftop also contains a common space to foster interactions between the residents. In order to have an environmentally conscious design, daylight usage is maximized through using double glazed glass, while each double height space is used to create a green space so that the carbon footprint of the design is reduced.
Location : Basundhara R / A, J block, Dhaka.
Client : Courtyard Ltd
Consultants : Cubeinside Design ltd.
Land Area : 468.4 sqm
Total Built Area : 1995 sqm
Architect : Arif Uz Zaman
Associate Architect : Khandaker Ashifuzzaman
Design Team :
Structural design : Engr. Amimul Ehsan
Plumbing Consultant : Thermo ambient
Electrical Consultant : Thermo ambient
Construction Supervision :
Project cost :
Design Timeline : 2021
Construction Timeline : 2022-2025