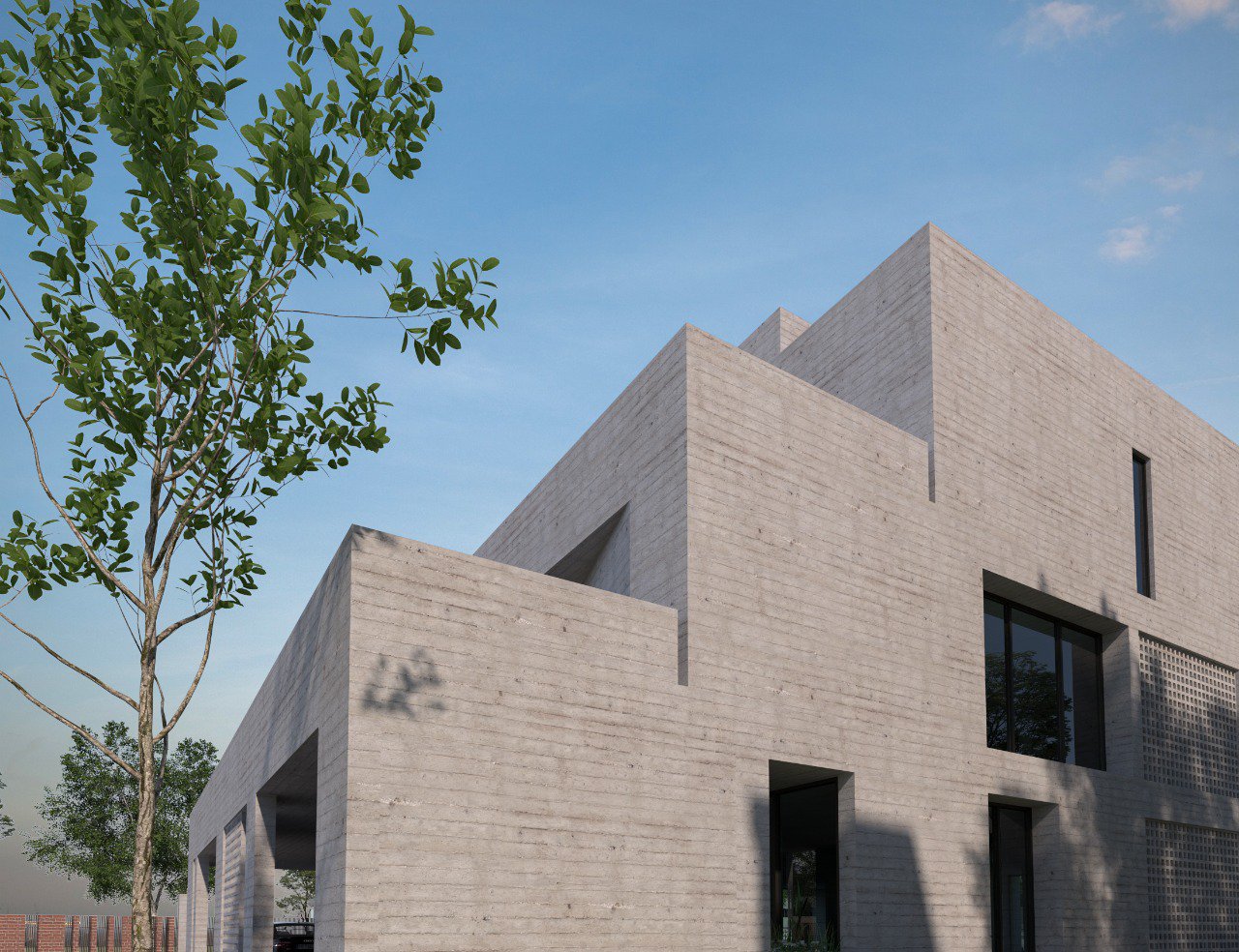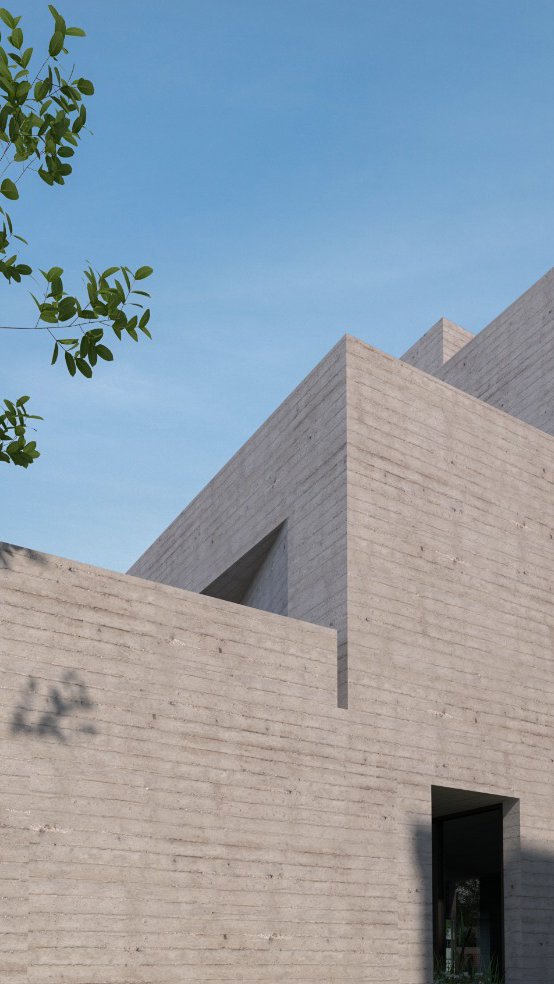 CLUBHOUSE BUILDING OF ELIAS AHAMED CHOWDARY SRITI SANGSAD
The area of Shibchar is a point of cultural progression with many points of interest adorned with sculptures and art pieces. In an area that's steeped in history with so many statement pieces, creating a sports club can be a difficult task, in order to make sure it does not stand out but at the same time blends in well with the surroundings. Therefore a majority of the inspiration for the design was taken from the local surroundings and also maintaining that sculptural feeling that decorates the area.
To connect with the local community the design incorporates terraces that fosters informal communal activity. This also creates a visual connection with the urban center that's near the site. The design of the building has a staggering effect to have an approachable and tangible feel to the design. The design does not use glass as frequently, instead more brick is used in order to fit in with the local aesthetic. The brick is painted with a more grayish tone and keeps the pattern from the shuttering process, giving it a more sculptural feel.
Project Name: CLUBHOUSE BUILDING OF ELIAS AHAMED CHOWDARY SRITI SANGSAD
Location : Shibchar, Madaripur
Client : Madaripur Zila Parishad.
Consultants : Cubeinside Design ltd.
Land Area : 1414 sqm
Total Built Area : 1200 sqm
Architect : Md. Shakhawat Hossain
Associate Architect : Khandaker Ashifuzzaman
Design Team : Sumaiya Azmi, Faria Nur Munia
Structural design : DDS
Plumbing Consultant : DDS
Electrical Consultant : DDS
Construction Supervision : Madaripur Zila Parishad
Project cost :
Design Timeline : 2020-2021