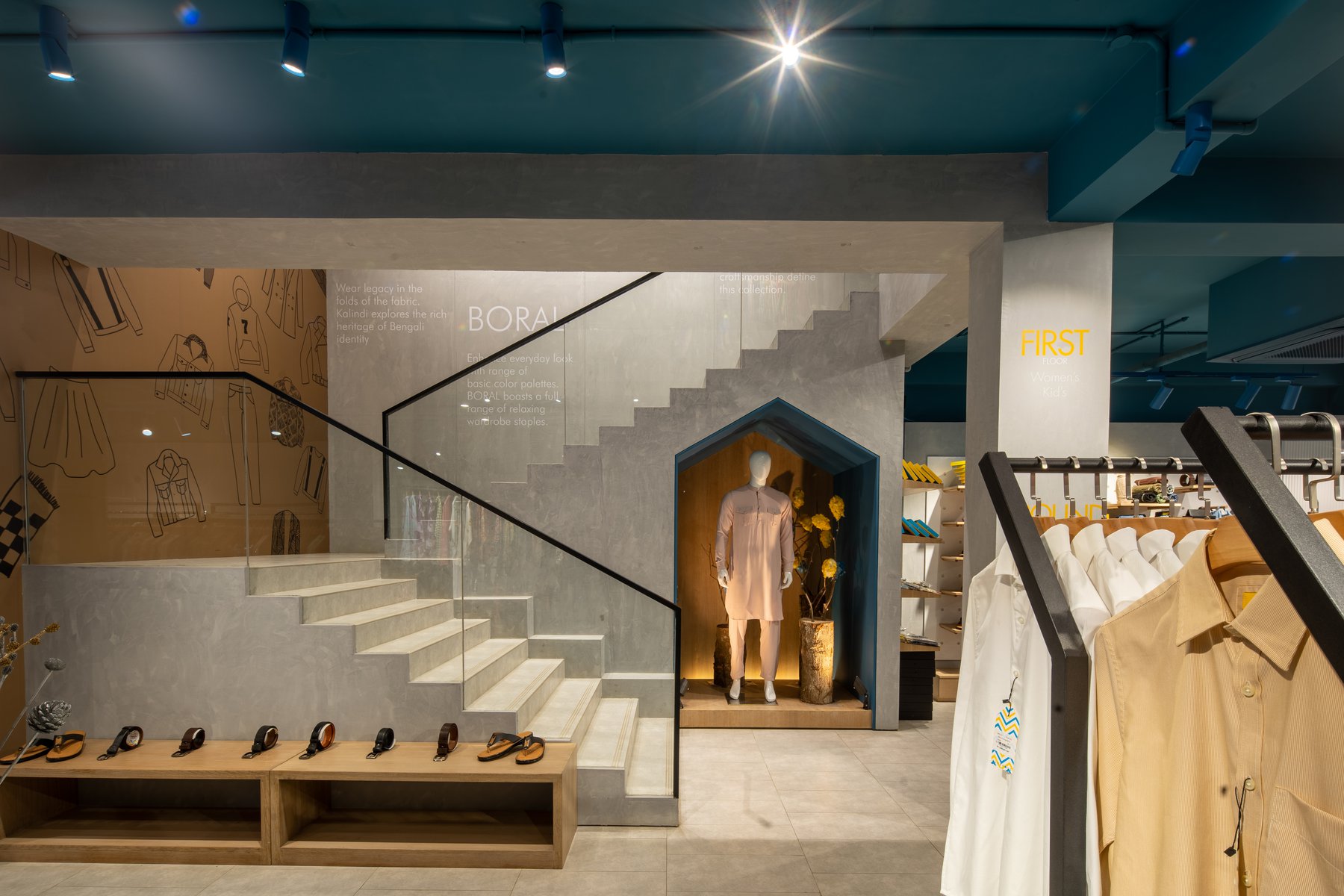 An interior design project for the storeline Klubhaus that is known for selling clothes that appeal to the younger generation. In order to reflect the store's apparel, the design takes a more minimal contemporary approach. The colors for the store also take inspiration from the apparel that are sold in the store, so that the contrast between the items being sold and the interior is not too sharp, but at the same time highlights the products in the eyes of the customer. A lot of the influence for the design also comes from the location, which is in Sylhet. For the functional requirements, the most efficient possible plan was laid out through the use of complex mathematics that allowed a circulation between the products being displayed and to make them have a complimentary interaction between each other.
Project Name: Klubhaus sylhet outlet
Location : Sylhet.
Client : Klubhaus, Dekko-isho group
Consultants : Cubeinside Design ltd.
Land Area : 308 sqm
Architect : Md. Shakhawat hossain
Associate Architect : Khandaker Ashifuzzaman,
Arif Uz Zaman
Construction Supervision : Saleh, Sanjay adhikari
Design Timeline : 2020
Construction Timeline : 2021