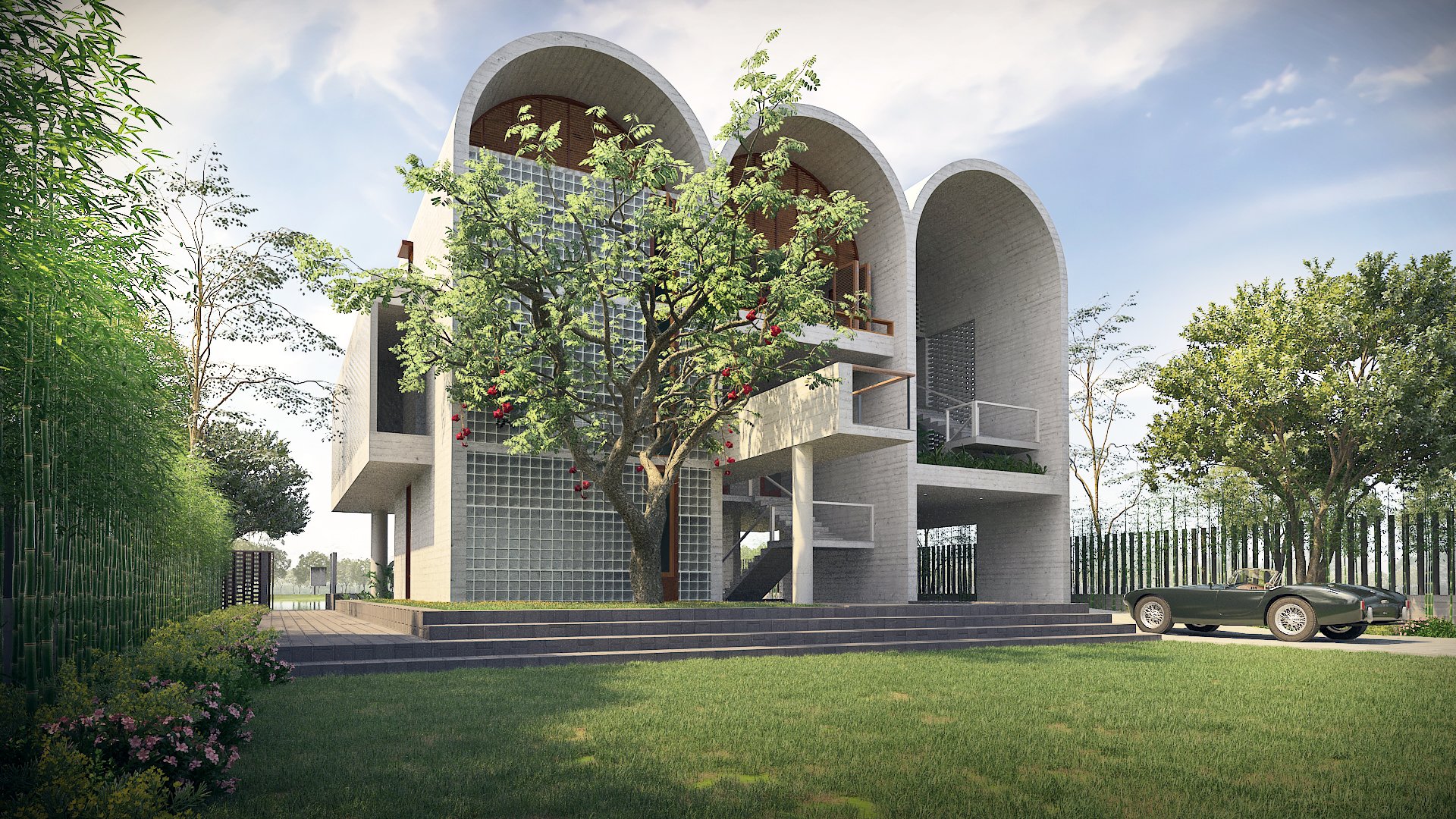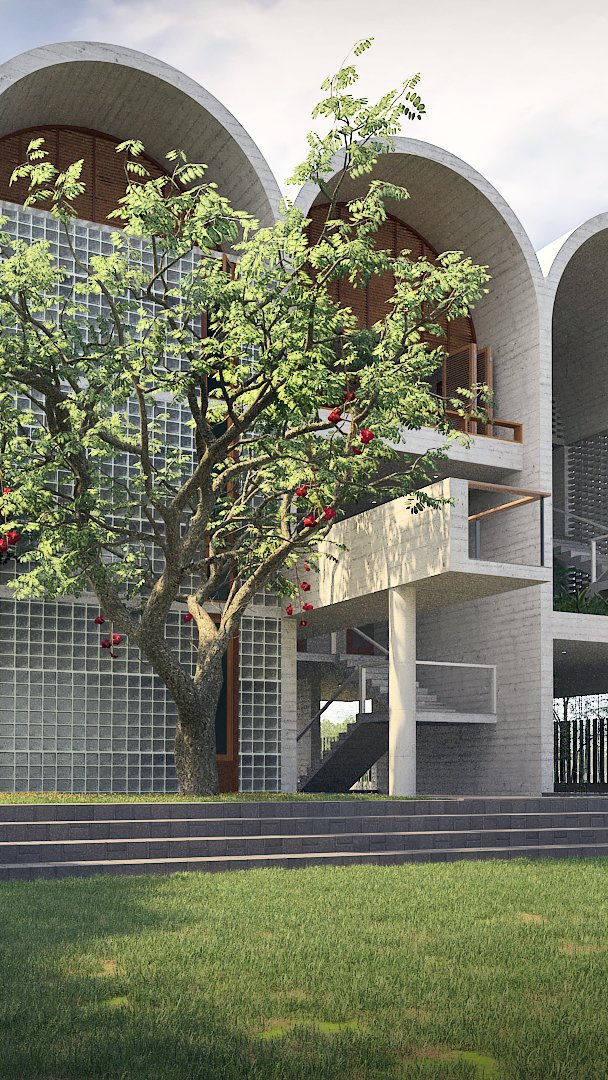 In nature, with water
A house by the lake
The principal concept behind this small weekend home was very bold and simple. The site is blessed by the panoramic view of a natural lake at its south side, which is quite a rare feature for a site so close to the capital city of Dhaka. The intention was just to keep the panoramic view of the lake uninterrupted. The entire design theme developed around this core idea, maximizing the view of the lake from every corner of the house.
Few years back, the client bought this 670 sqm small piece of land by a natural lake named Kalatia Lake, at the outskirt of Dhaka. The place is an hour drive from the capital, making this perfect for a weekend getaway for his family. Given requirement was very simple with a twist that he needs the building elevated to get a better view of the lake. This idea allowed us to provide a pavilion at the ground level of the building and keeping all the rooms at the upper floors.
The form was derived to create an experiential space, making it different from the typical city apartment the client lives in. The loft offered by the vaults provided a clear statement of clarity of space and also making the building form iconic in comparison to the surrounding houses. Robust concrete finished walls were designed keeping the climate and low maintenance in consideration.