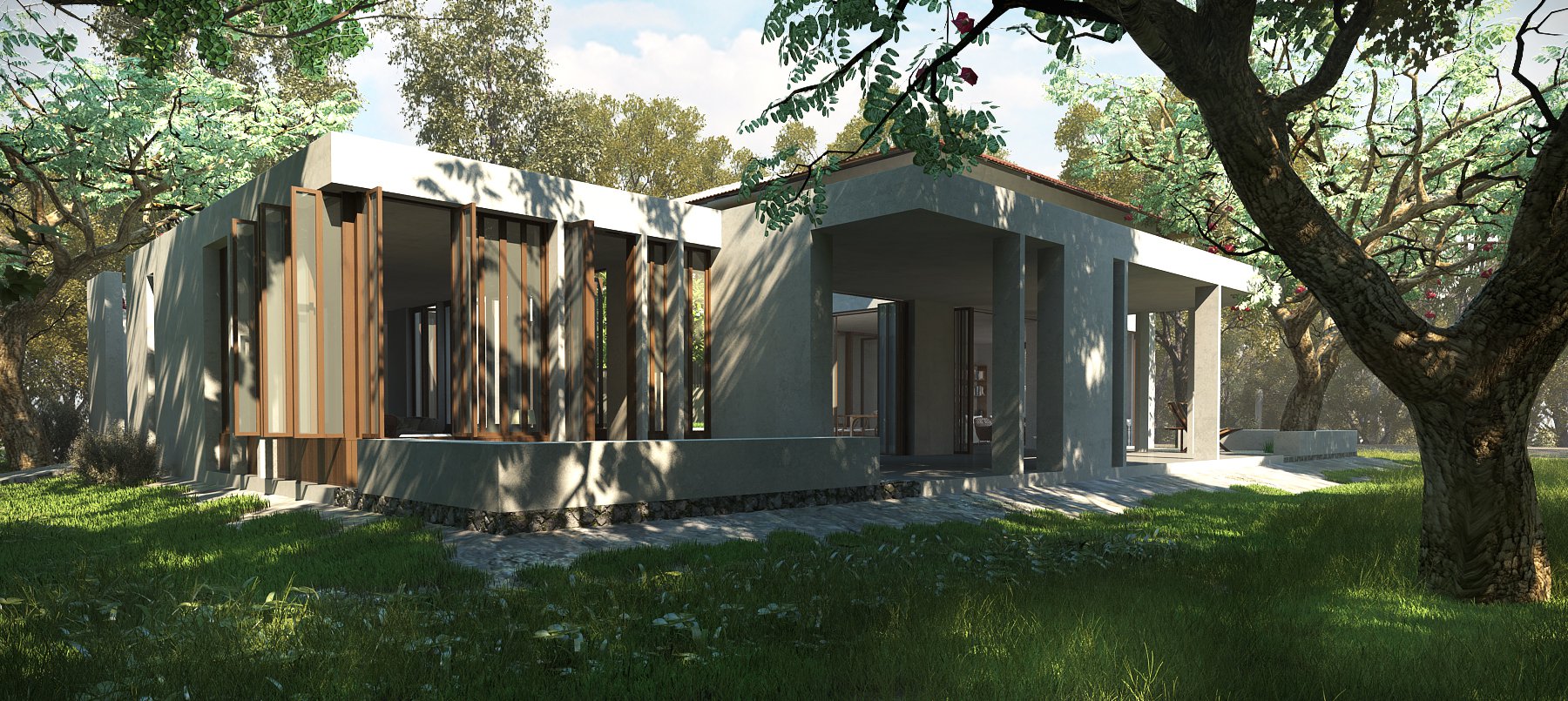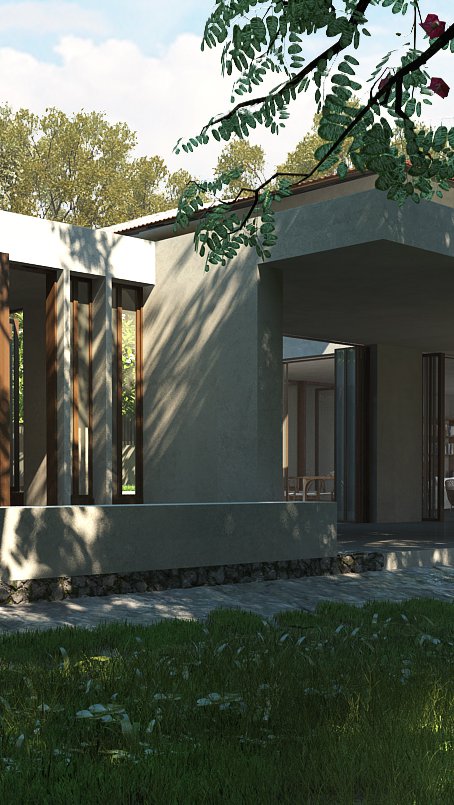 Throughout history, gardens have always been used as a means of artistic expression by creating a small haven. The client, a Charukola graduated artist who specializes in printmaking, also falls into this category and has been maintaining their own garden in Kolatia ever since the 80s. Wanting a deeper connection to the garden the client wished for a residence that could be interwoven through the garden.
To maintain an intimate relationship with the garden, the ground floor plan is completely open to all sides, creating multiple connections to the garden outside, having only a swing window type door that exists as a thin barrier to maintain privacy and security. A courtyard is used in the center to connect the shared spaces on the ground floor, while the more private areas like the bedrooms are on the first floor. The courtyard is surrounded by a pavilion that was created from the combination of having both a pitched and flat roof. The corners of these pavilions are cut to maintain the relationship with the garden.
Keeping with the garden theme, the roofs of the pavilion have a green terrace that keep a visual connection to the foliage and create another layer of a walkable garden. By having the entire ground floor open and organizing the spaces around a courtyard, a paradise-like feeling is attainable.