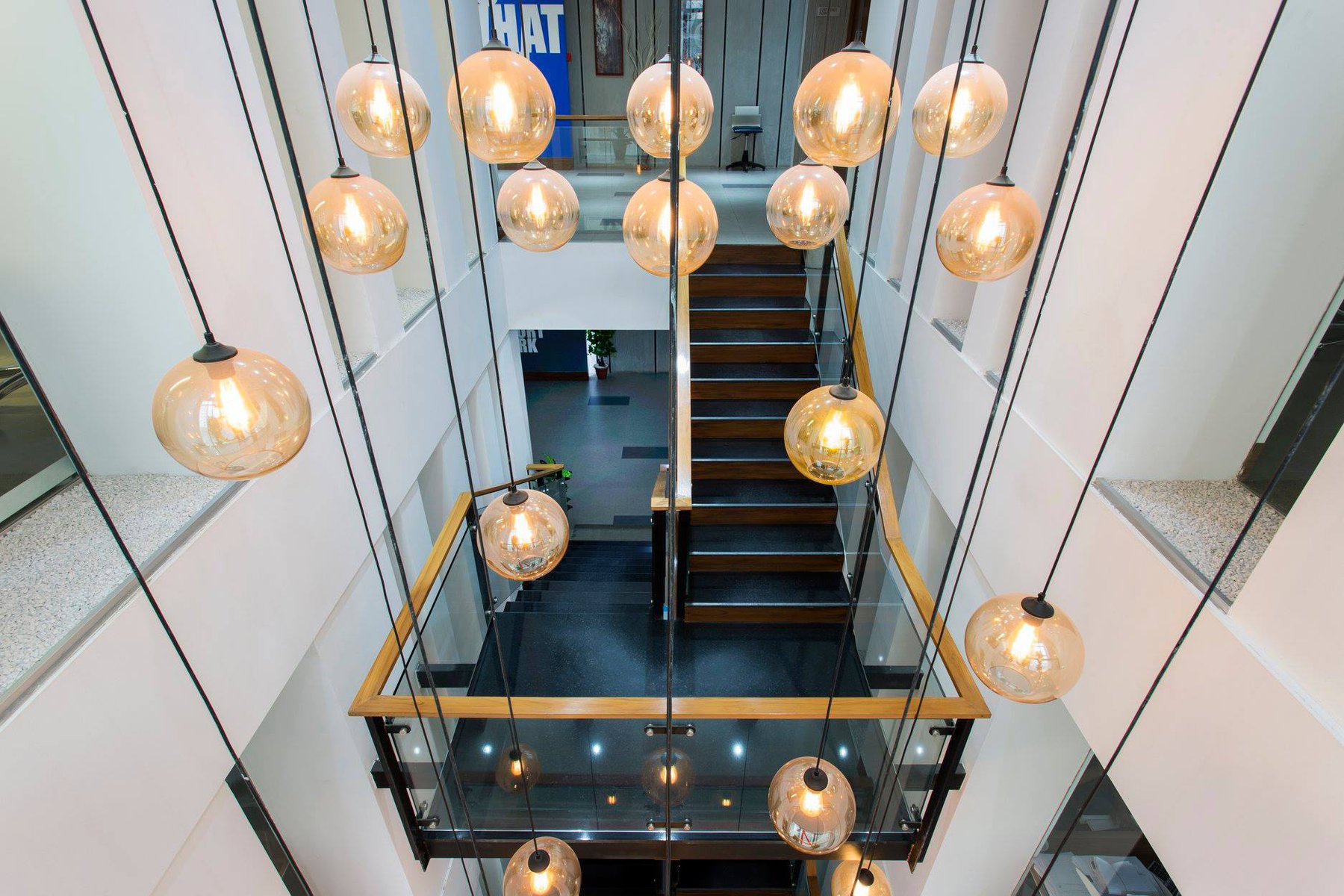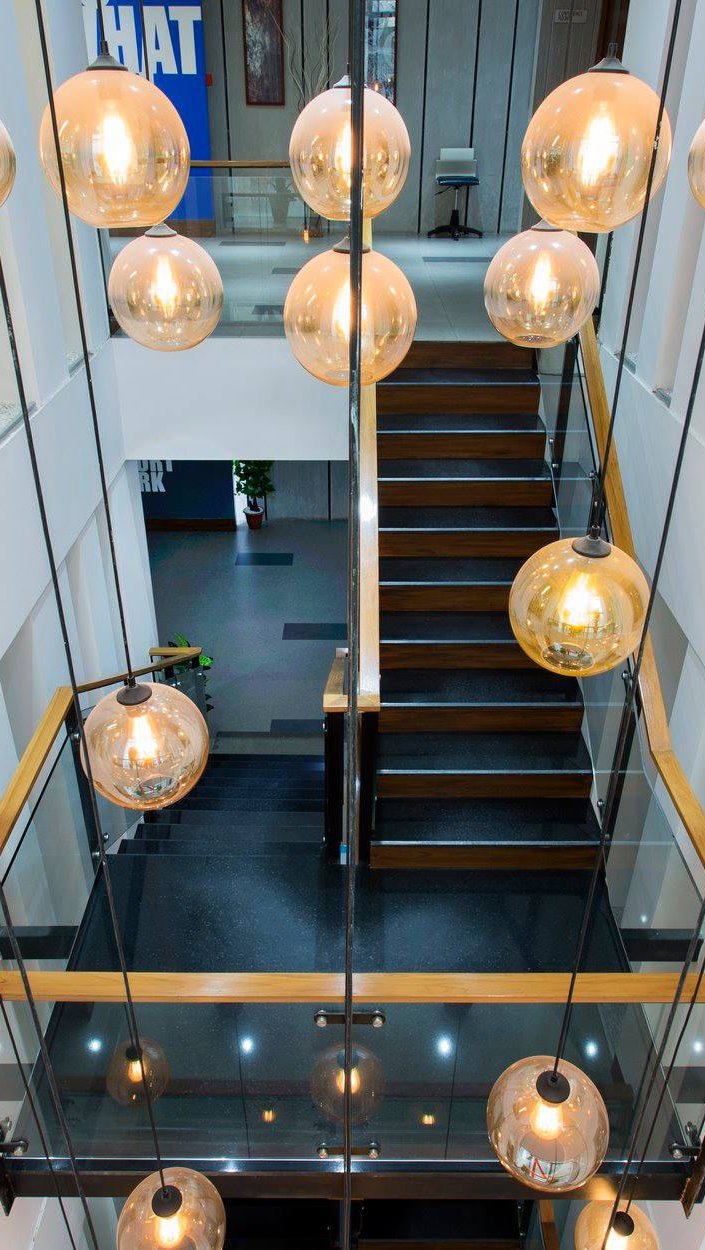 The head office where majority of the management associates work for the Masafi company. The three floors of the office are all connected via a monumental staircase. The vertical circulation is the focal point of the interior design in order for all the workers to feel as connected as possible. Therefore the staircase is very grand and spacious while being adorned by hanging lights to make the space feel even loftier. With each floor taking an approximate 1200 square foot space, there is enough space for the workers to feel refreshed and not feel suffocated from the pressures of work, rather feeling a lot more free in perspective.
Interior design for corporate head office of Masafi Group
Client : Masafi Group
Location : Paltan, Dhaka.
Area : 12000 sft
Timeline : 2017
Principal architect : Ahmed Firoj Ul Hoque Robin, Khandaker Ashifuzzaman Rajon
Associate architect : Anika Tabassum
Photography : Noufel Sharif Sojol