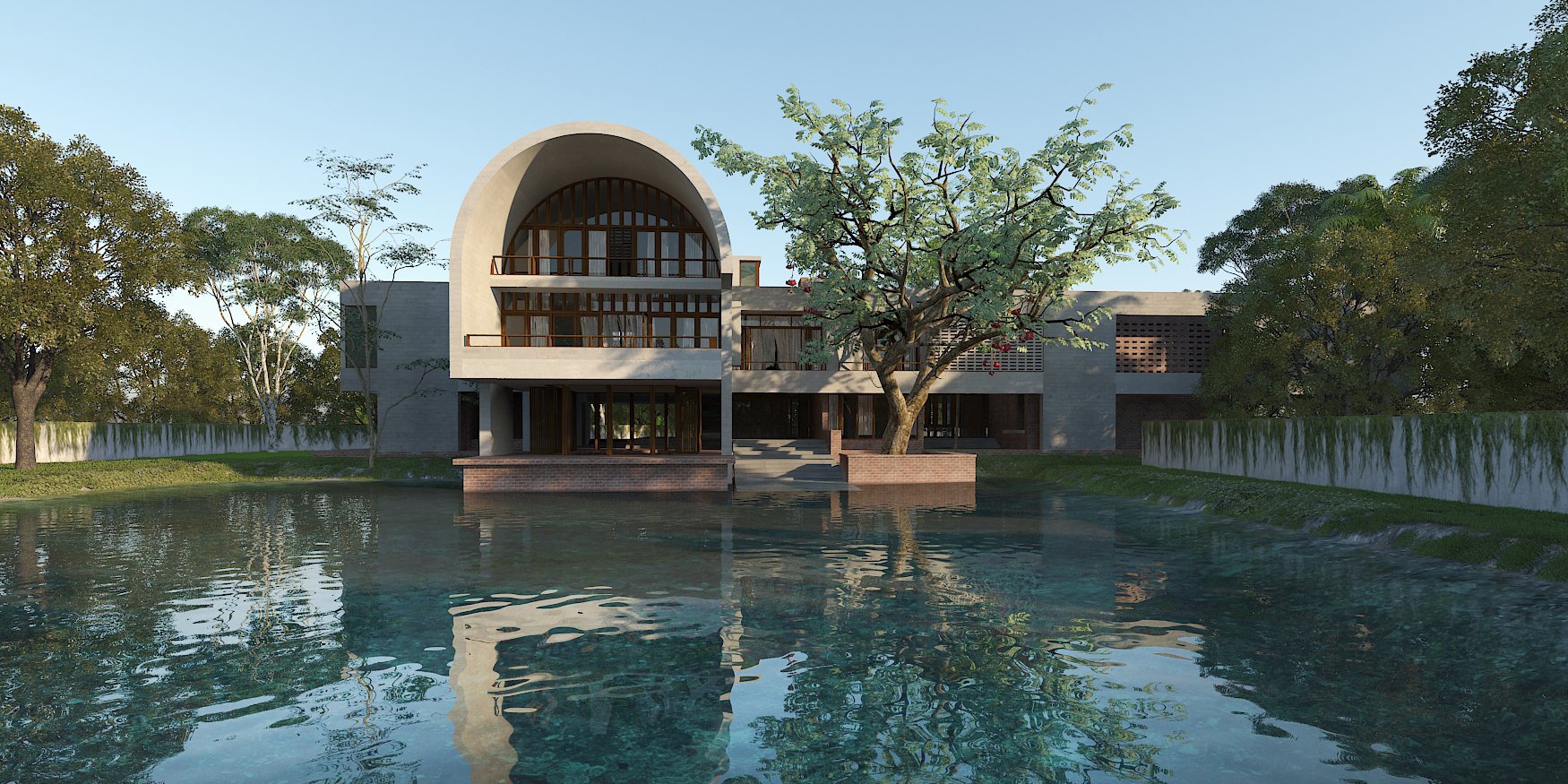 Country roads, take me home
The idea behind the design of this country house was to recreate the memories associated with the site where the client had his childhood. The house was being built in the place of the house he grew up. The project brief was kind of emotional and nostalgic for the client. So, the design approach taken here was to reimagine the house by creating spaces connecting his early childhood memories and interpreting them into a contemporary house closely creating dialogue with the surrounding.
The site is in Munshiganj, which is a two hour drive from Dhaka. The former house was a typical rural household by a pond. So, a linear organization of space has been sought out to maximize the highest exposure towards the extraordinary green the surrounding has in offer. The dominating vault structure overlooking the pond holds the master suite and pavilion spaces, which also creates a beautiful connection with the water.
A large overhang concrete framing partly enclosed by screen is creating an invitation at the forecourt of the house. Then the linear organization of spaces continues with public, semi-public, semi-private and private functions respectively, well connected with the service spaces like kitchen, pantry and utility. The lower level of the vault is making ample room for an internal court which also reminds the old house courtyard. An elevated concrete screen is designed in such a way that it embraces the house while ensuring privacy and creating thermal comfort.