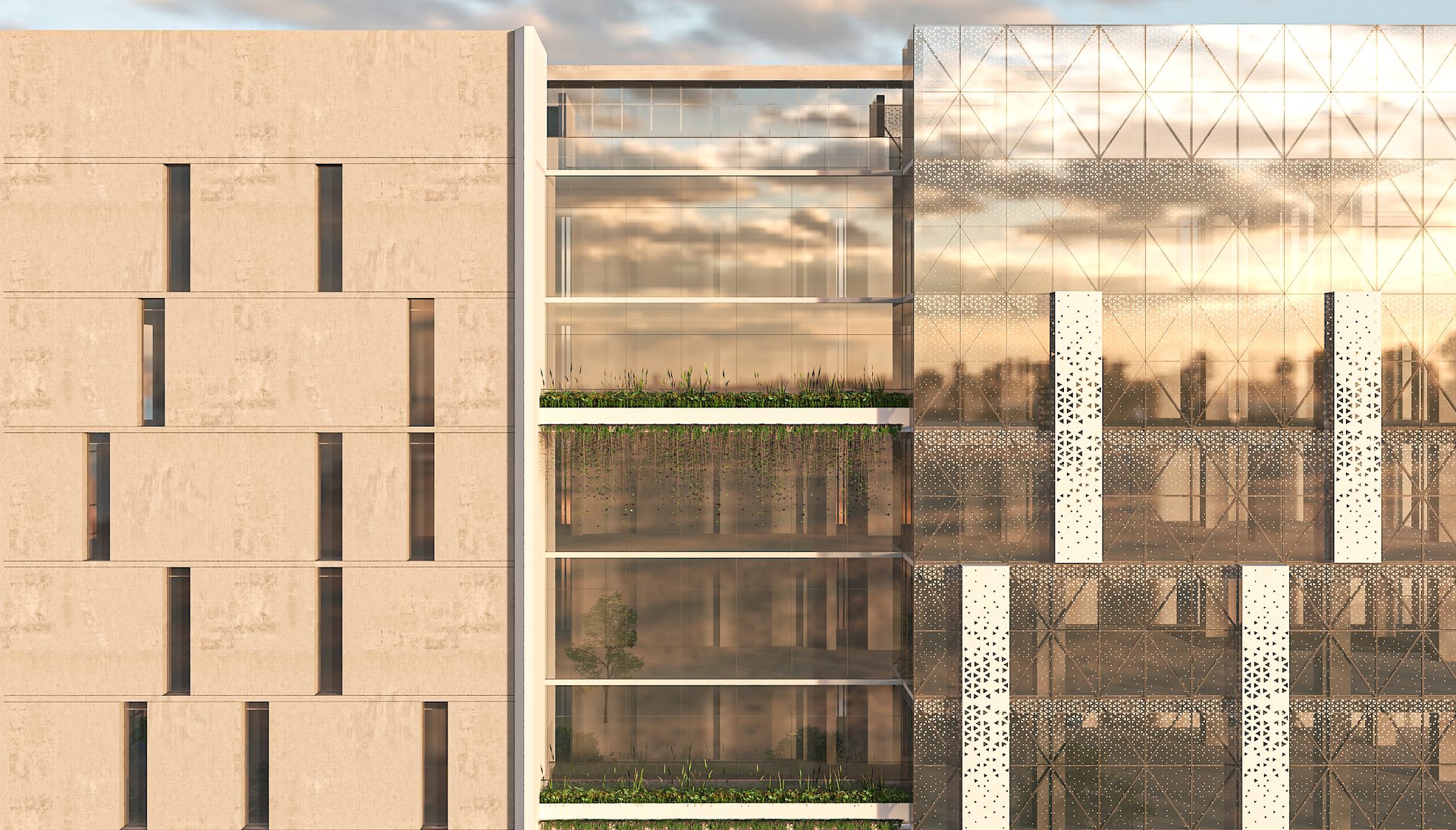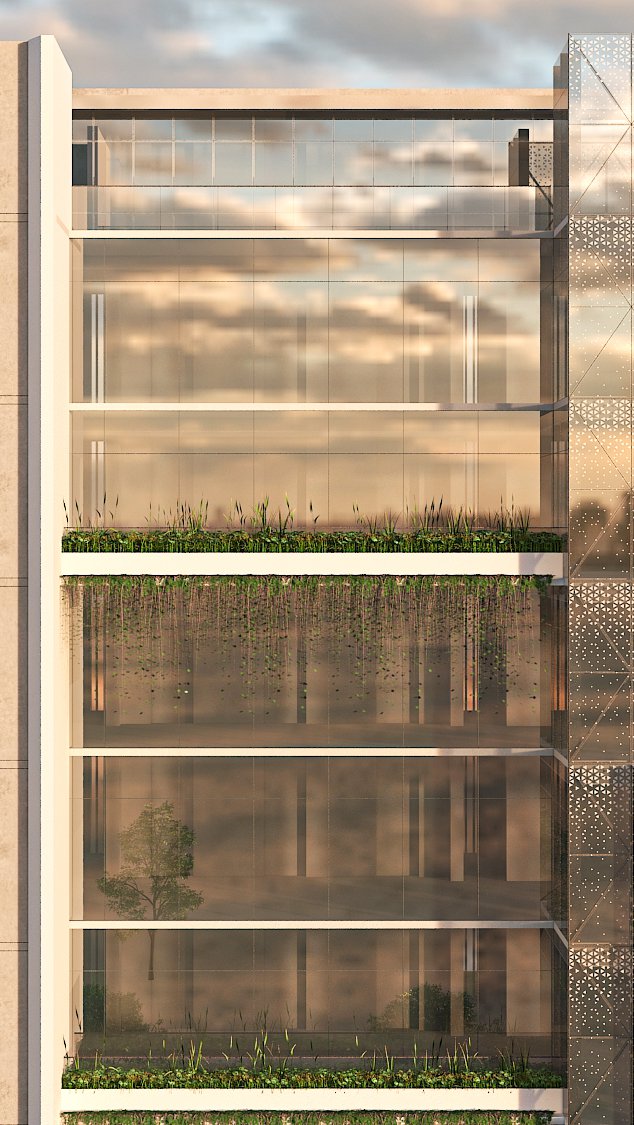 In the wake of Bangladesh as a developing country, there is a higher demand for more commercial projects. One of the headliners for fostering these kinds of spaces to further accommodate for the growth in economics is the Navana Group. One of the sites for these kinds of projects is in Kakrail, which is an existing commercial hub. However within a city like Dhaka, space is always a constraint for any project. When designing an office space, one of the main priorities is to keep as much open space as possible in order to give the workers the flexibility to shape the spaces as they desire.
The site itself is rectangular in nature, hence to create a variety in spaces, a staggered floor plan was introduced. While making a variety in space, it is also important to make the most efficient floor plan. In order to achieve this the core is placed at a narrow point to maximize the amount of office space available and to give the impression of a column free space as well.
As the main road faces the North side, the entire facade is made of full glazed glass walls, so that the daylight can be fully used and to minimize the amount of electricity being used. Meanwhile, to reduce the carbon footprint of the building, green spaces are introduced on alternating floors, to go with the staggering manner of the design.
Project Name: Navana Centerpoint
Location : Plot no – 37, Kakrail VIP road, Kakrail, Dhaka.
Client : Navana Real Estate Ltd.
Consultants : Cubeinside Design ltd.
Land Area : 1368.11 sqm
Total Built Area : 27955 sqm
Architect : Khandaker Ashifuzzaman
Associate Architect : Md. Shakhawat Hossain, Md. Sharifuzzaman
Design Team : Kamrul Islam, Sumaiya Azmi, Fahim Faisal Khan
Structural design : NREL
Plumbing Consultant : NREL
Electrical Consultant : NREL
Construction Supervision : NREL
Design Timeline : 2018-2020
Construction Timeline : 2022