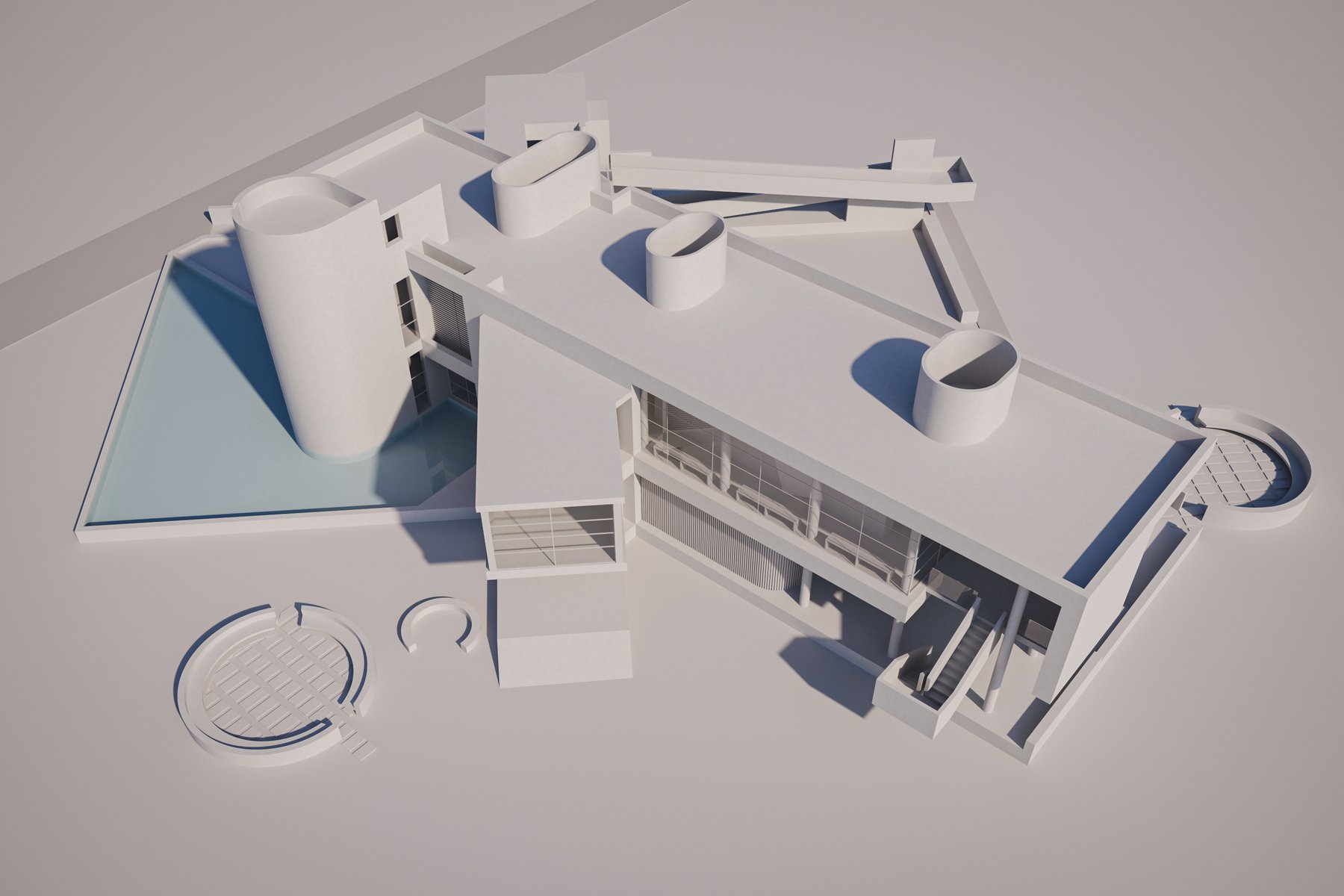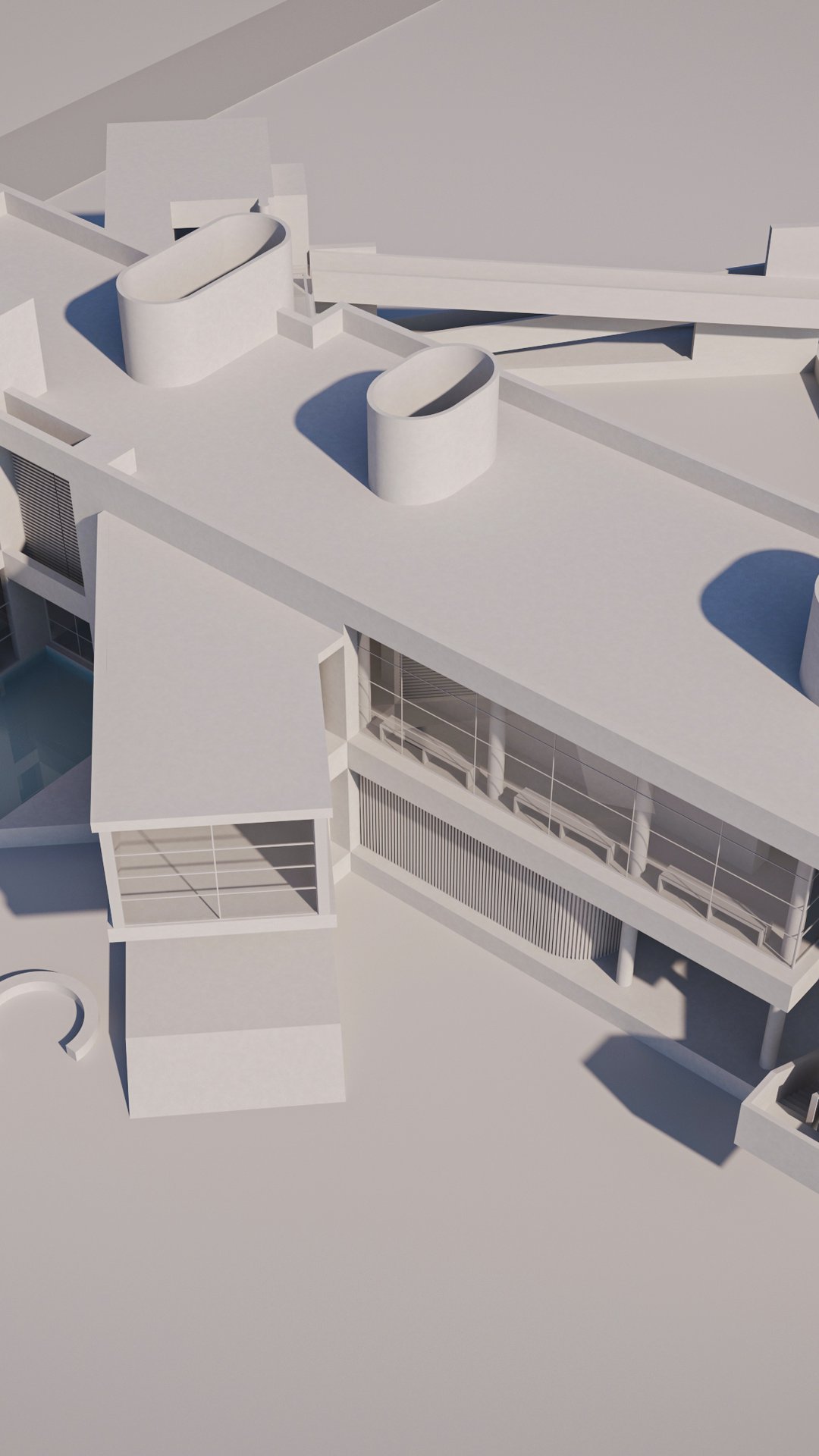 Deep within the thick of a jackfruit forest, the client had a small stip of land that they have managed through generations in their family and had desired a vacation home, Although the family is currently small in size, they wish to be able to keep up with an expanding family, so that the residence can be a retreat for the future progeny as well. Being amidst such a vast thicket of jackfruit trees, it is essential to not cut down any of them, and to respect the natural spaces formed by the forest. By following this philosophy, the building shape takes a linear form.
Due to all the trees surrounding the site, it is hard for sunlight to reach through the entire area properly, so a key factor in design was to maximize the amount of natural light that could be utilized. Contrasting the deep green shades and to reflect more light in the building, the color white was predominantly used.
With the limited amount of space to work with, a compromise was achieved using pragmatic geometric guidance, taking a modern approach to the design. The form mainly respects the existing spaces created by the forests, so the key in making interesting spaces is by utilizing height variations. The two ends of the residence have a double height space to ensure adequate sunlight to spread through, with one of the double height spaces attached to a pool creating a peaceful environment.
Location: Shalna, Gazipur
Client: Rezaul Karim
Consultants: Cubeinside Design ltd.
Land Area: 13,382 sqm
Total Built Area: 348 sqm
Architect : Khandaker Ashifuzzaman
Associate Architect / Design Team:
Structural design:
Plumbing Consultant:
Electrical Consultant:
Landscape Consultant:
Construction Supervision:
Project cost:
Design Timeline: 2011
Construction Timeline: