About
Cubeinside is a prominent architectural and interior design practice in Bangladesh, producing prolific design projects from 2009 after its establishment by a group of like-minded young architects. All of the founders were freshly graduated architects from Bangladesh University of Engineering and Technology (BUET), the top ranked architecture school in Bangladesh. From its emergence, Cubeinside always followed the stringent path of innovation and creativity amalgamating with bespoke design elements, while keeping the reality of project requirements on check with the available resources. The team got their first major breakthrough by winning the competition of "Head Quarter of Anjuman Mufidul Islam", an open national design competition organized by Institute of Architects Bangladesh (IAB) and Anjuman Mufidul Islam (AMI) in 2013. Though the team had already proved their competence in large scale projects before, this notable commission put them into the limelight on architectural practice in Bangladesh. From then the team has won a couple of competitions among which the largest commission was "Co-ordinated Complex of Department of Public Libraries and Bangladesh National Museum" in 2017. Cubeinside's design entry with JV of DCon Design Studio won the first place among 67 other entrants. The concept of placemaking by democratizing the public places among the library and museum with bold formal expression and clear functional layout was the factor which stands out from other entries to win this prestigious and nationally significant project.
Cubeinside has built their expertise on architectural design projects in every categories – residential, commercial, institutional, industrial, religious projects etc. The team has kept their consistency in the complex field of urban design as well. Their work of "Shahid Haji Abdul Alim Playground" under the design lead of Ar. Rafiq Azam in "Shatotto-JPZ Consortium" is an immensely successful urban project which got them a numbers of national and international recognitions.
Parallel with the architectural design, Cubeinside has demonstrated their strong capability in interior design and build projects. Their work covers the diverse field of interior design project categories – ranging through retail, commercial, workplace, residential, institutional and hospitality. The team is capable of not only designing and developing fresh ideas for clients in interior design, they also has a proven track record of executing projects with efficient project management system. Their work has been published in several online and print media publications, illustrating their diversified ideas in different projects, but always in quest of a coherence.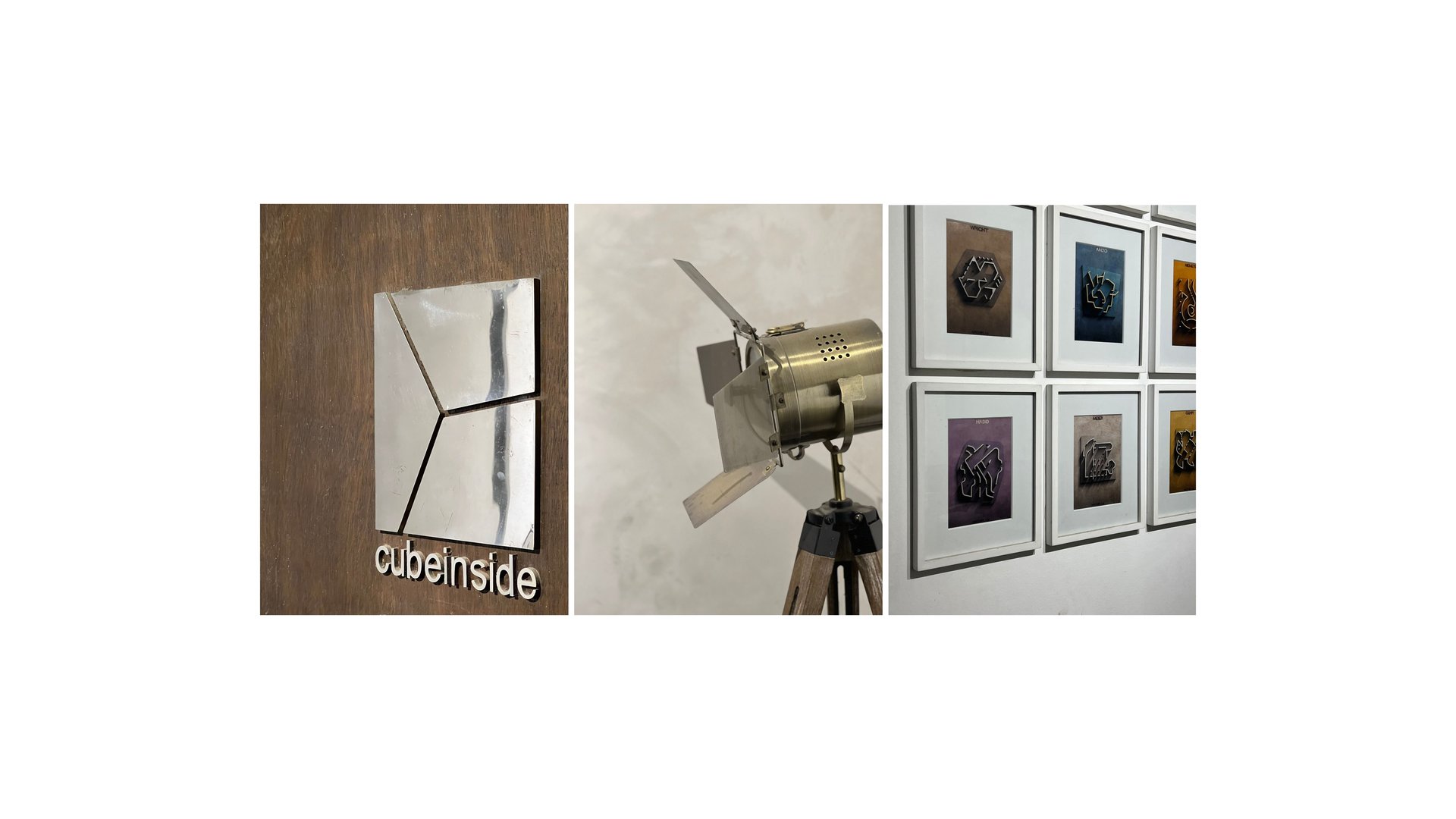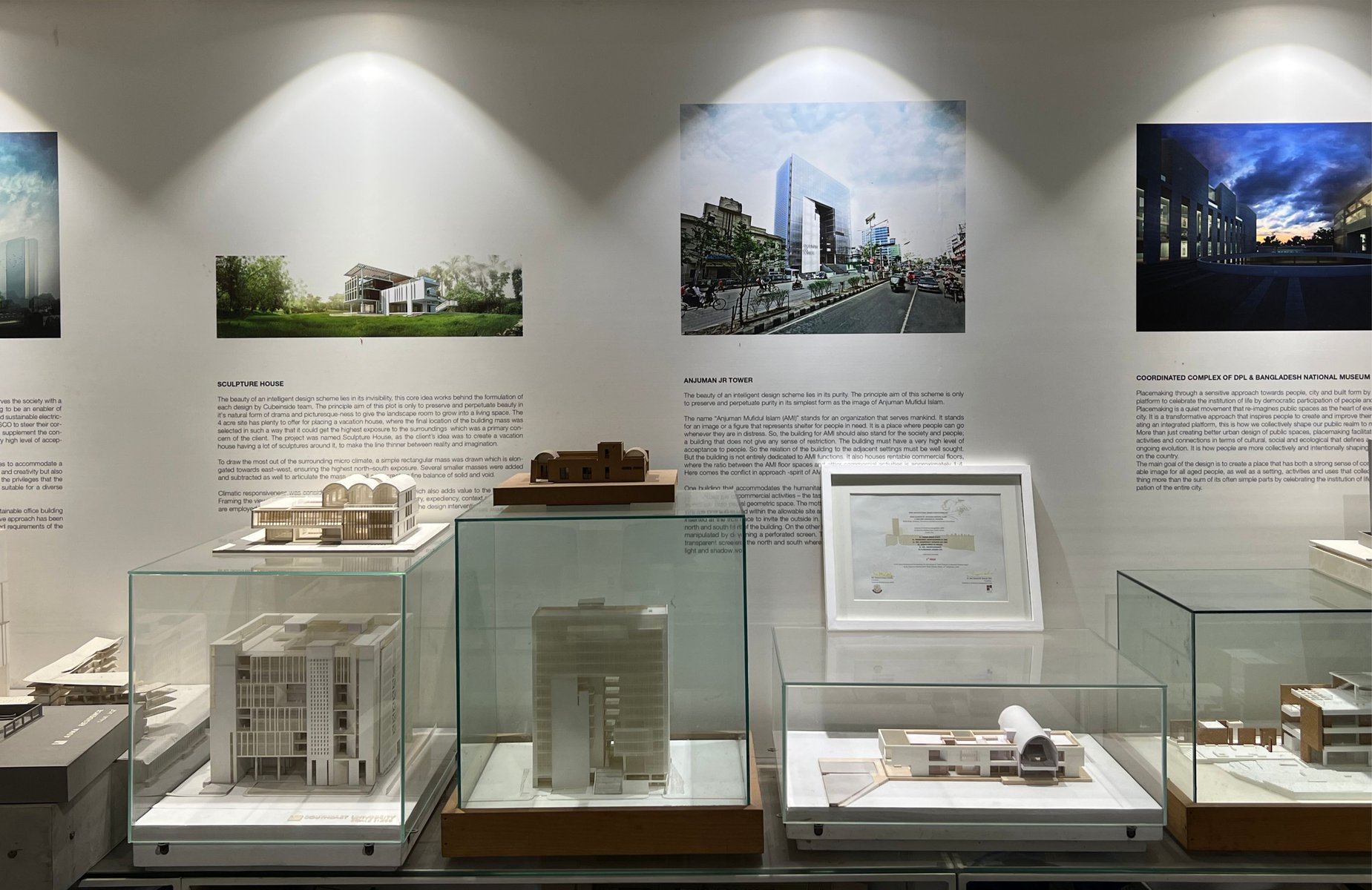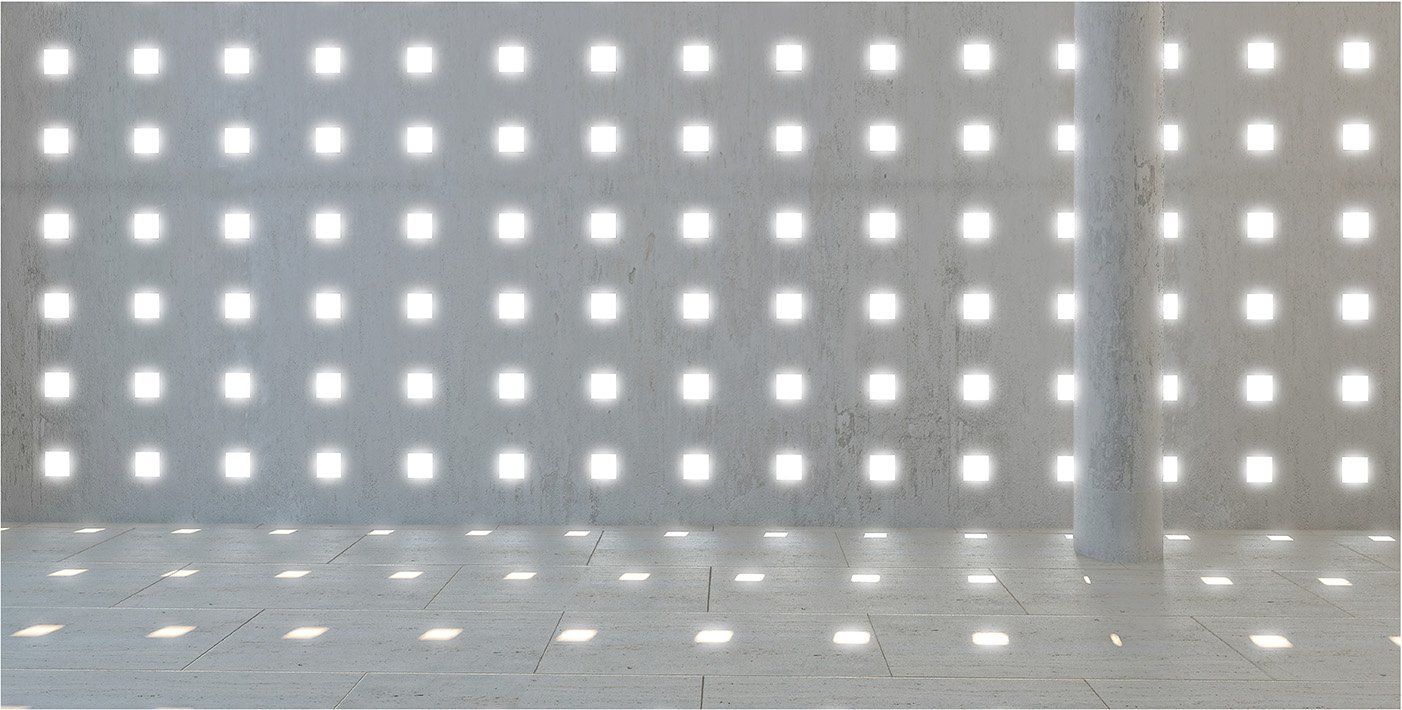 Awards
1st prize winner

COORDINATED COMPLEX OF DEPARTMENT OF PUBLIC LIBRARIES AND BANGLADESH NATIONAL MUSEUM design competition, organized by IAB and Ministry of Cultural Affairs, Bangladesh on 2017

1st prize winner

ANJUMAN JR TOWER design competition, organized by IAB and Anjuman Mufidul Islam on 2013

Winner

DNA PARIS AWARD for Abdul Alim Playground in a joint venture with Shatotto - Architecture for Green Living

1st prize winner

AGRANI BANK TOWER-2 shortlisted design competition, organized by Agrani Bank Limited

Shortlisted for phase-1

DESCO HEAD OFFICE design competition, organized by IAB and DESCO on 2016
Publications
Our project ANJUMAN JR TOWER has been featured on DOT- a renowned design magazine in Bangladesh
Our project ERRANTE has been featured on DOT- a renowned design magazine in Bangladesh.
Our project COORDINATED COMPLEX OF DPL & BNM has been featured on DOT- a renowned design magazine in Bangladesh
NAKSHA - the pioneer lifestyle weekly by Prothom Alo has published a full page feature on our project COORDINATED COMPLEX OF DPL & BNM.
Our interior project TAAGA, TAAGA MAN has been featured on SHOWCASE- a renowned lifestyle magazine in Bangladesh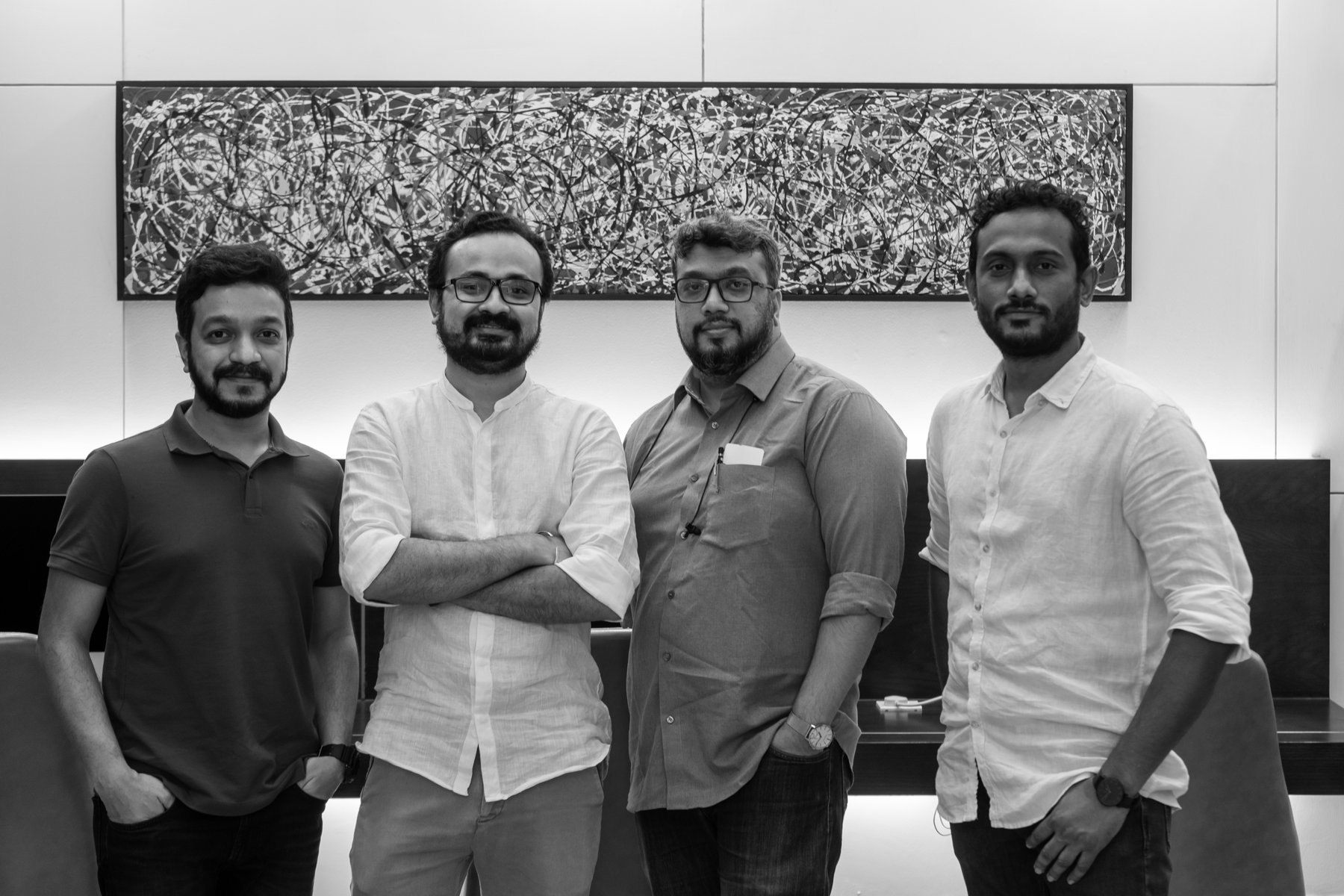 Team
Khandaker Ashifuzzaman Rajon
Rajon is the founding Partner of Cubeinside Design Limited, who has been working as the Principal Architect of the studio since inception. Side by side with the practice of Cubeinside, Rajon began his career as an Architect in 2009 at Vistaara Architects right after the B.Arch graduation from Bangladesh University of Engineering and Technology (BUET). Previously he had his internship at Synthesis Architects. Working for a while as an architect, Rajon decided to set his foot in academia by joining American International University of Bangladesh (AIUB) in 2010 as a Lecturer in the Department of Architecture. In pursuit of full attention in architectural practice, he left AIUB in 2011 and from then Cubeinside has been his sole focus.
From the design studios in BUET, Rajon'sconsistency has been recognized by the prestigious Habibur Rahman Award from BUET, which is only given to the students with excellent track records in certain design studios. Later he worked as a Research Assistant in BUET in 2010. He is carrying this design excellency throughout his career by contributing as the principal architect in Cubeinside, leading his team to win a number of national design competitions. Rajon has worked as a member in the International Relation Committee in Institute of Architects Bangladesh (IAB). He has also mentored students in BUET and IAB in different workshops and worked as a selector for the students works in ArcAsia Students Projects.
Ahmed Firoz Ul Hoque Robin
As one of the co-founders and the principals of Cubeinside, Robin has been performing as the Chairman of Cubeinside since 2009. Before completing the graduation from Bangladesh University of Engineering and Technology (BUET), he completed his internship in DWM4. Right after his graduation he has been project architect for several projects with Myth Design Studio before founding CUBEINSIDE.
From the inception of Cubeinside, Robin has played a key role in the studio. With a core vision to enforce simplicity in design the focus to introduce contemporary materials and solutions are his speciality. Besides design narratives not only he focused in architecture and interior design, but also extended his expertise by building up visualization integration along with tangible design solutions. His contribution towards the practice is greatly reflected by the portfolio of versatile works. He has developed his expertise in hospitality, retail interiors and health space design solutions which reflects specially in the international airport and bank lounges along with few national hospitals.
Besides being the achiever of prestigious metropolitan scholarship during his early age of education he also achieved several competition awards. Robin has been a part of Executive Councils of several IAB( Institute of Architects Bangladesh ) sub committees as - Printing & Publication Committee- 22nd EC, Media & Publicity Committee- 23rd EC, Cultural Affairs Committee-23rd EC , ASIAB( Accreditation Standard) Review Sub-committee of Institute of Architects Bangladesh (IAB)-23rd EC & 24TH EC and MEMBERSHIP Affairs Committee- 24th EC in different tenures. He has also been the Publication Secretary of the 9th Executive Council of Architecture Alumni Association of BUET (ArcAAB).
Md Sharifuzzaman Sajal
From the inception of Cubeinside, Sajal has been working as the Director. Upon the completion of the graduation from Bangladesh University of Engineering and Technology (BUET) in 2009, he started working as a key person in the Cubeinside studio. Earlier in his studentship, he has worked as an Intern Architect in Inspace Architects from 2009 to 2010. He has built his expertise on both architecture and interior design ranging fromversatile project categories with different scale and complexity. He has been a key member of a number of complex building projects, managing the complexity of design and drawing production, while coordinating with the clients and other technical consultants. Being a Director, Sajal has overtaken the crucial sector of financial management of Cubinside in parallel of the architectural responsibilities.
Shakhawat Hossain Rocky
Rocky has joined Cubeinside as a Director in 2011, right after the completion of his B.Arch graduation from Bangladesh University of Engineering and Technology (BUET). He has completed his Internship earlier in 2009 in Marina Tabassum Architects (MTA) - an Aga Khan Award winning practice in Bangladesh. Parallel with the practice, Rocky also set his foot in academia by joining North South University (NSU) as a Junior Lecturer; thinking of one will fuel another. In 2012,he left NSU to contribute Cubeinside comprehensively. Since then he has been playing a key role in the design teams for architectural projects and attributed vital contributions in all the design competitions won by Cubeinside. He also possesses a prolific portfolio of interior design projects, especiallyof retail design projects.
In his academic life in BUET, Rocky won a number of awards in Berger Awards for Students of Architecture BUET (BASAB) in different categories like promising designer, best portfolio and travel grant. He also won a National Design Competition arranged by Holcim Green Built Bangladesh, by winning the 2nd prize in Idea Category. His consistency in design excellency in design studios of BUET has been recognized by consecutive awards of Habibur Rahman Award and Dr M A Rashid Memorial, from BUET. He has worked as an assistant director in the IAB Awards subcommittee in Institute of Architects Bangladesh (IAB). Rocky has been a Visiting Faculty in the Interior Design Studio in BUET from 2018-2020. He has successfully completed his MArch degree on Architectural Design from esteemed Bartlett School of Architecture, UCL, London while topping the list with distinction.
Team
Khandaker Ashifuzzaman Rajon
Shakhawat Hossain Rocky
Ahmed Firoj UL Hoque Robin
Md. Sharifuzzaman Sajal
Arif Zaman
Mehri Farnaz
Tonima Tahsin
Faria Nur Munia
Abdullah Al Jaber
Marjia Islam
Asfia Islam
Fahim Faisal Khan
Naimul Hassan Ripon
Rafsan Tashreef Protik
Jahidul Islam Joy
Usama Ibn Anwar
Farid Uddin
Sabbir Ahamed
Abul Barakat Mahmudul Majid
Md. Shayek Ali
MD Nazmul Huda
Md Shohag Hossain
Md. Julhas Siddique Juwel
Sonjoy Adikari
Md. Karim Biswas
Contact
CubeInside Design LTD.
House 62, Road 15, block C
Banani, Dhaka 1205
Bangladesh
Telephone
+880-2-222270193
Inquiry
+8801793591525
+8801730797569
+8801712535513