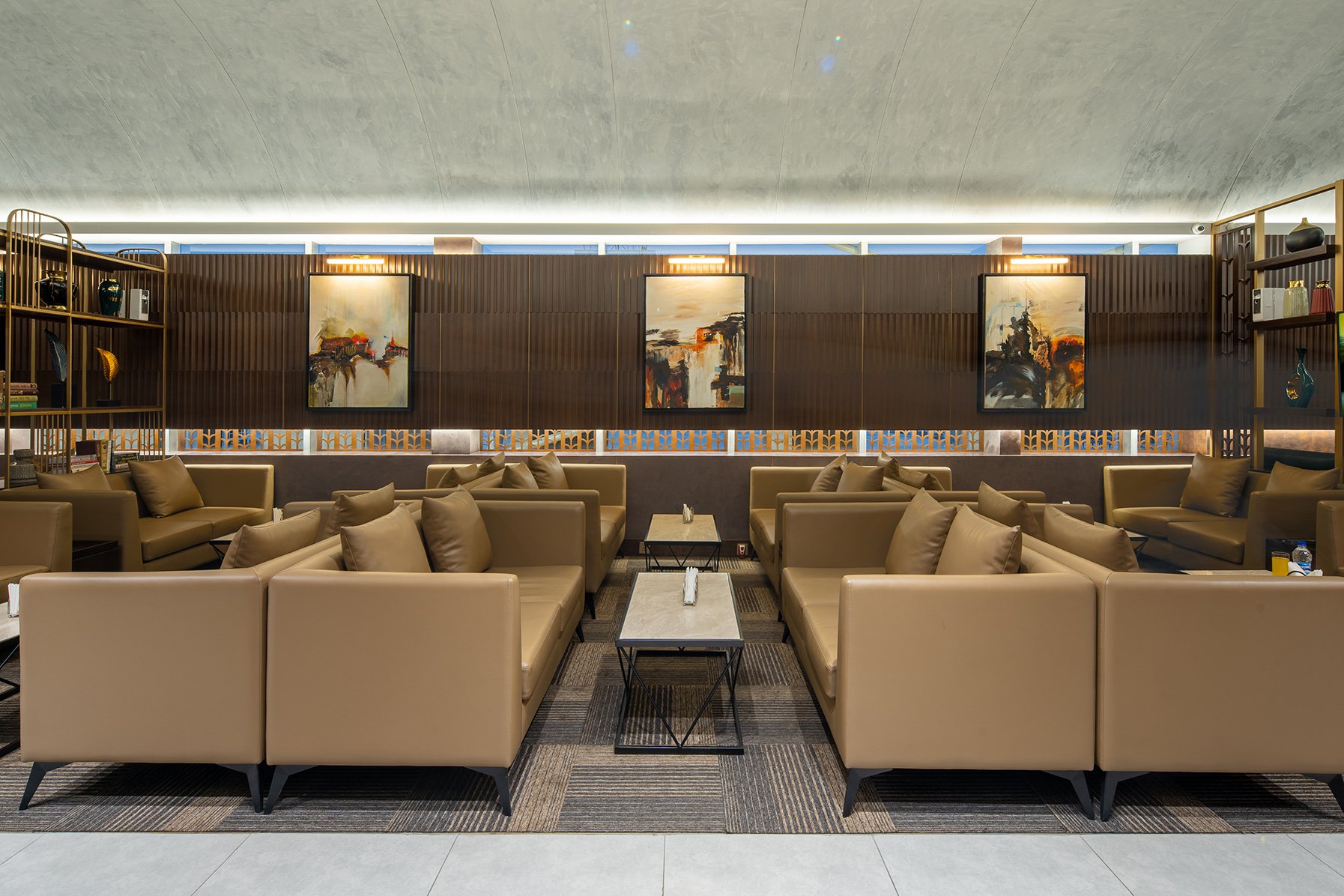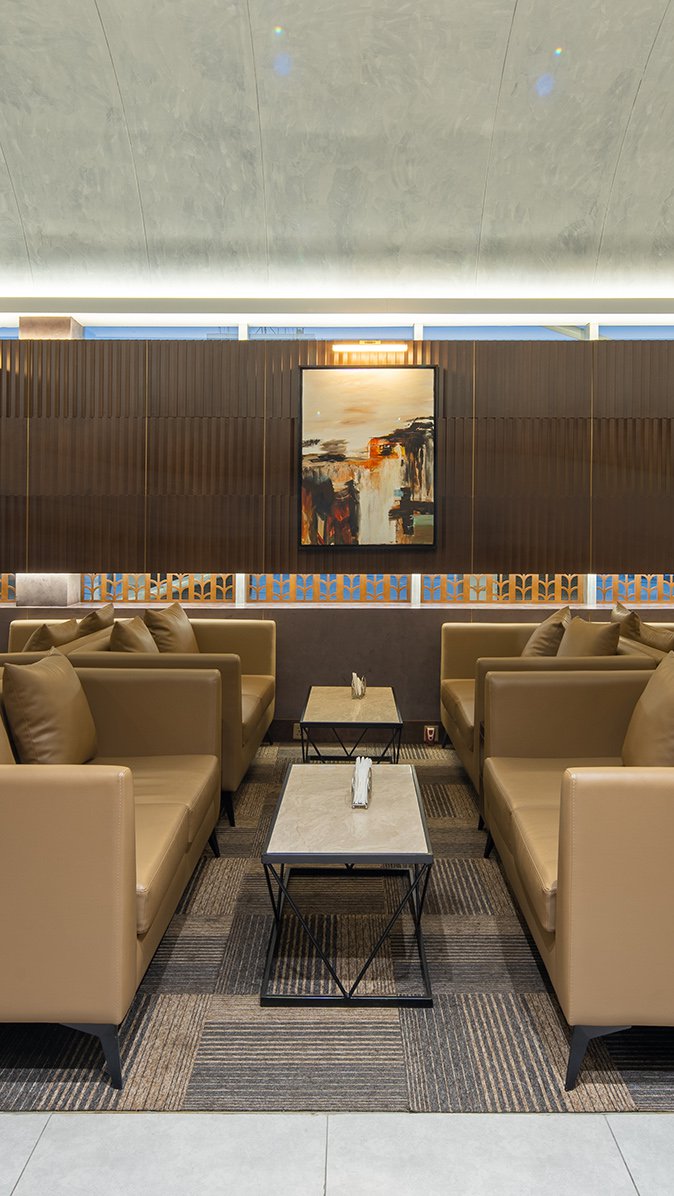 UCB Lounge Dhaka Domestic
An airport is one of the rare places where the lives of a variety of people from different parts of the world truly intersect. It can be both the final and the first impression made for any country. However, for many people, the whole journey to and fro different countries and spending hours in the air can be very cumbersome. The novelty of using the airport can fall off especially more for frequent fliers, hence why airports make sure to keep a lounge for the passengers to relax.
The Dhaka Domestic Lounge was exclusively made for people who have ties with corporations and is found in Dhaka Airport's first floor. To fit with the higher end clientele, the main points to the design were to keep things sophisticated and sleek. While the space in itself is rectangular in nature, the overhead custom made lighting uses curves in order to create a soft, flowing edge to the space.
To give the proper ambience for the lounge, most of the lighting is used to set a calm tone, making it as serene as possible before people eventually depart for their flight. The lounge gives a respite for the weary travelers after being so far away from their home. To keep the sophisticated imagery, most of the furniture use a copper, rose gold color and brown leather seating while walls with a wood texture are also applied.
Project name :
Interior design and build for "UCB airport lounge" @ Dhaka Domestic Airport, Uttara, DHAKA.
Client : UNITED COMMERCIAL BANK
Location : Uttara, DHAKA.
Area : 1800 square feet [ 168 sqm.]
Timeline : 2021-2022
Design team:
Project Lead : Ar. Ahmed Firoj Robin
Project Architect : Ar. Asfia Islam
Project manager : Engr. Nazmul Huda
Photographs : Maruf Raihan
Furniture : Fully furnished,Rainbow Furniture,PMG,Concetto,DBL Ceramics.
Construction : Cubeinside Design ltd.
City : Dhaka
Country : Bangladesh