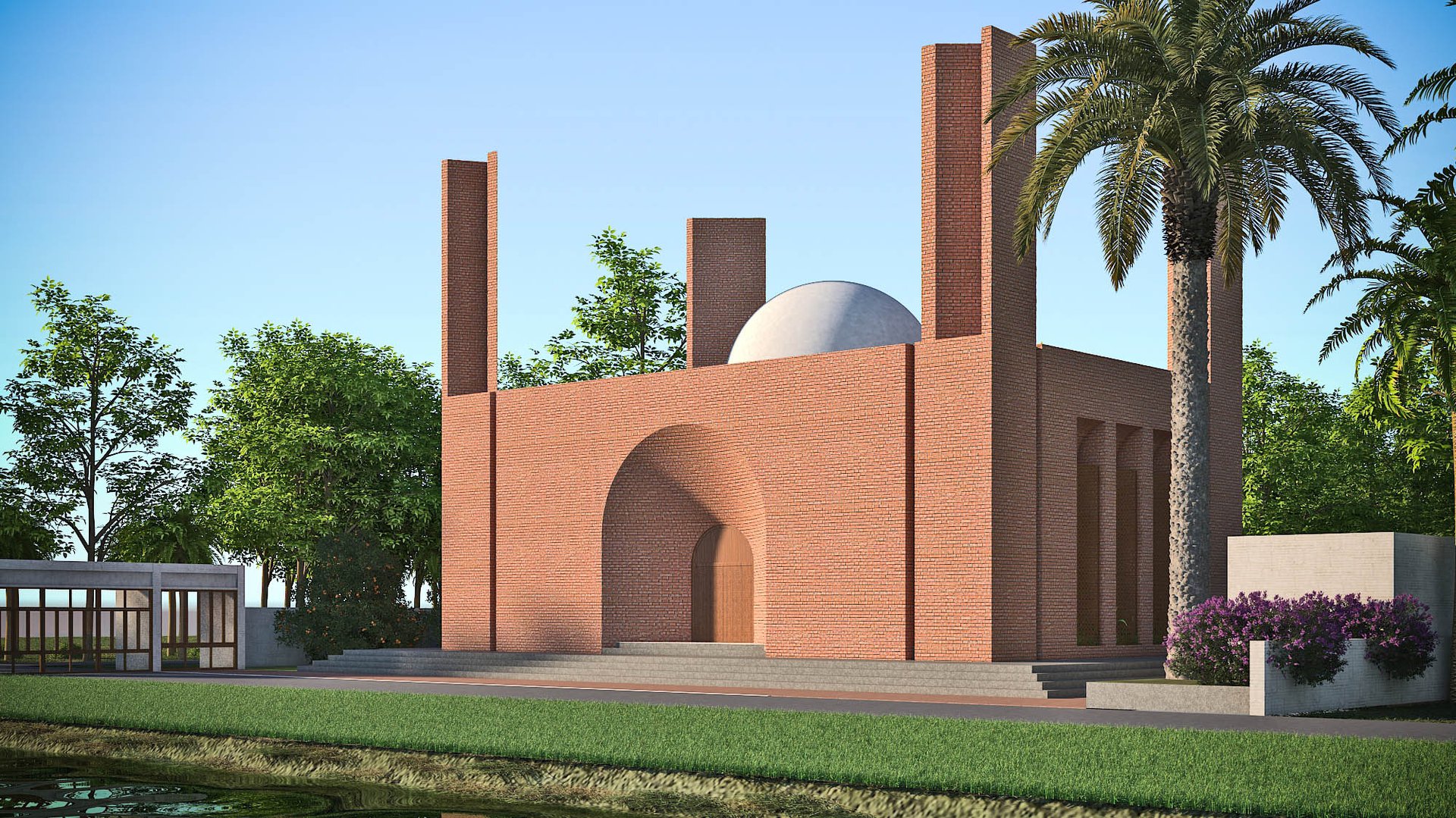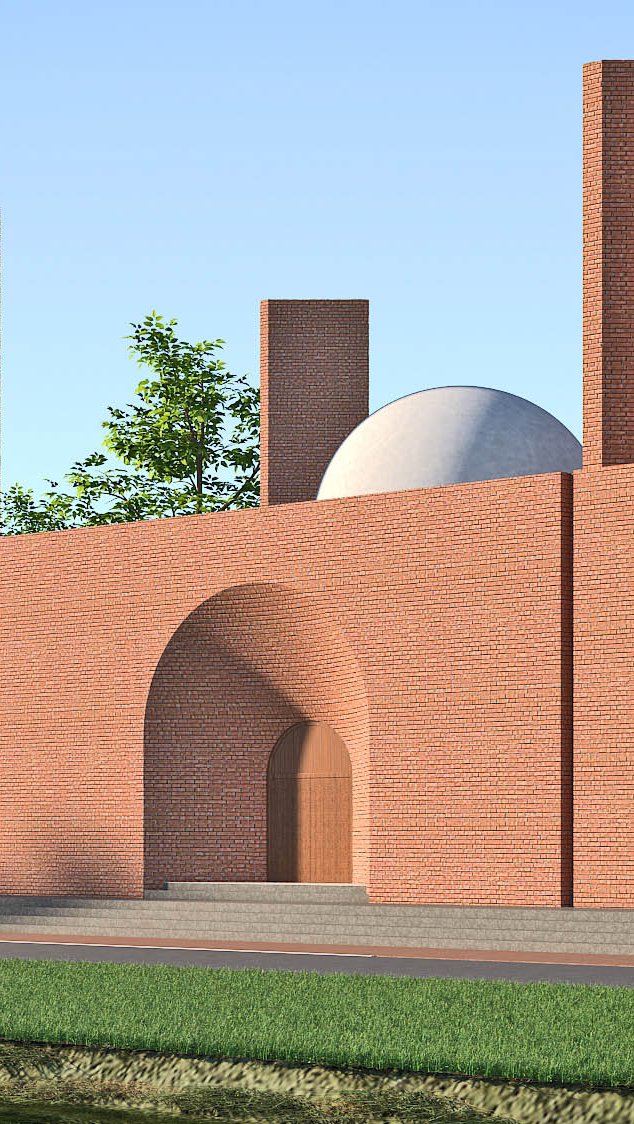 Situated near the Padma River in a serene and peaceful village within Madaripur. Originally the intention for the project was to create a residential space for the client, which evolved into a more community based project of creating a mosque. In order to match with the surroundings, the scale for the mosque was kept on the smaller side, hence a single height masjid was designed. The major requirement for the mosque set by the client was to have four minarets encompassing a gambhuj (dome) at the center, which shaped the design process.
Since the mosque takes on a more traditional form, the main materials used were brick and stone. Bangladesh has a rich history with bricks and many of the mosques from the past have used it as a way to connect to the people while retaining an element of softness to the building. The deep red of the brick brings about a mellow contrast to the surrounding greenery of the area. While the main portion of the building is built of brick, the floors and the paving are made of stone, mainly marble. The marble floors are porous and keep the floors cool even during the blistering summer heat waves.
As with most mosques, the busiest time frame tends to be around every Friday of the week, so the majority of the week tends to be quite free. Therefore in order to accommodate for this kind of usage, the building is more reliant on natural ventilation and cooling instead of being too reliant on mechanical means. The ambience of the entire prayer space is enhanced by skylight that keeps the area well illuminated. Using natural forces means an air of spirituality is maintained inside. The South side of the mosque faces a vibrant garden hence why there are windows that face it from the prayer space.
Location : Kalkini, Kasher Haat, Madaripur.
Client : Mr. Zaid ul Alam.
Consultants : Cubeinside Design ltd.
Land Area : 7346.5 sqm
Total Built Area : 464 sqm
Architect : Khandaker Ashifuzzaman, Md. Shakhawat Hossain
Associate Architect : Mehri Farnaz
Design Team :
Structural design : Engr. Amimul Ehsan
Plumbing Consultant : Engr. Amimul Ehsan
Electrical Consultant : Thermo Ambient
Lighting Design : FLOS
Construction Supervision : Anis Khan Shanto
Project cost :
Design Timeline : 2020
Construction Timeline : 2021-2023