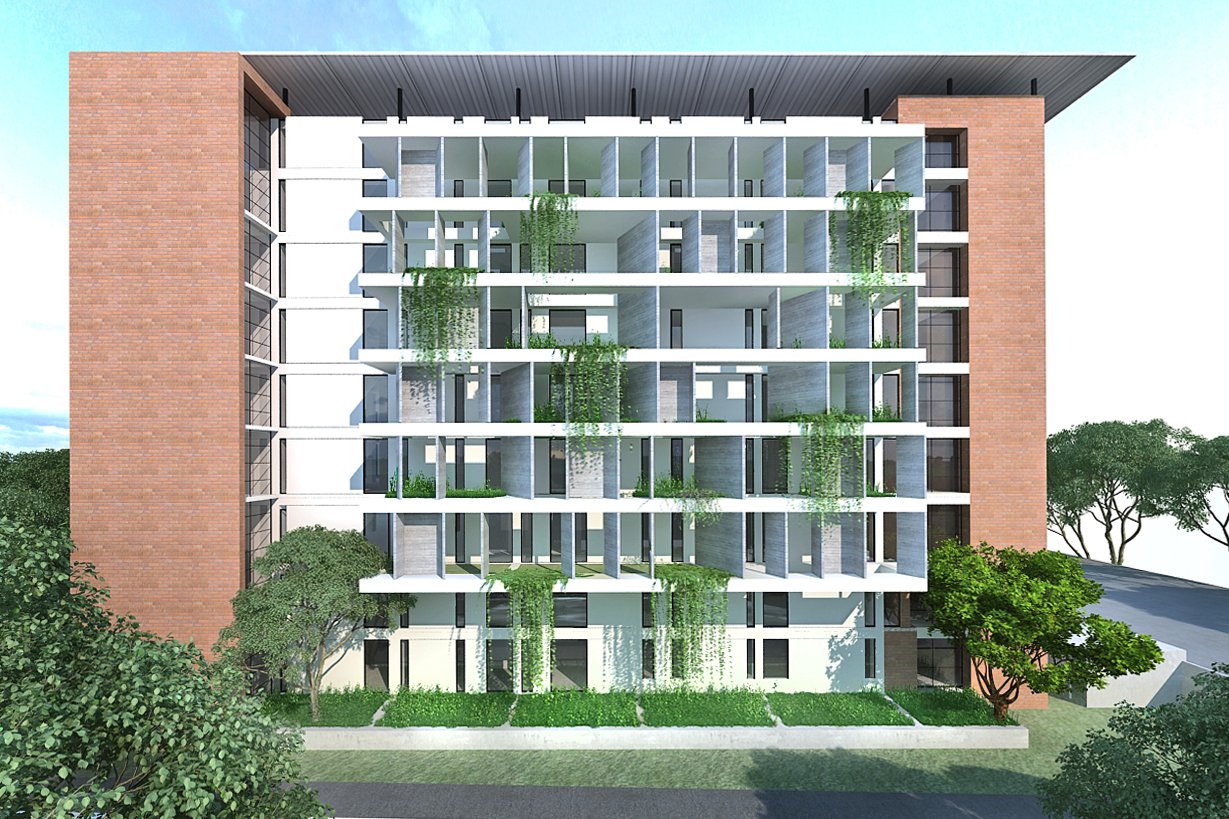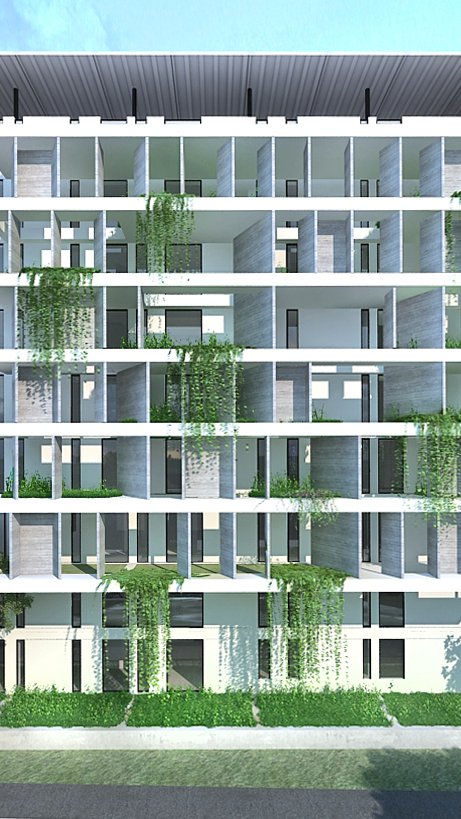 Bangladesh is one of the leading countries in terms of RMG production. Therefore in order to meet the demands, there's no shortage of RMG production factories being made. In our current times, with global warming and a rise in sea levels harming the environment, conscious efforts to fight against these should be taken. And one area which majorly affects the environment is the production sector, especially factories. Hence, in order to step away from the mold, the main requirement for the building was to make it as energy efficient as possible.
The main functions for the factory design are the production space, the administration areas and the services. The majority of the space is allocated for production purposes. The manufacturing space takes a rectilinear form in order to create an undisturbed flow of work. The supportive system meanwhile is situated in the North and South sides of the building so as to further not disturb the working line, with the North side taking the brunt of the electro-mechanical services.
The administrative space takes most of the South Side of the building, hence why a hanging garden was implemented on the southern facade. It creates a relaxing condition for the people working while also fostering a green environment to reduce the carbon footprint. Since the east and west side face the most sunlight, the main material used for their facades is glass. However in order to reduce the harshness of the sunlight, some solidity was introduced.
The ground floor has many areas of green that not only allows for vegetation to survive but also to allow for assembly areas in case of fire. Meanwhile the basement also holds facilities for water treatment and the parking also has electrical charging for both cars and bicycles, which are more eco-friendly choices. Meanwhile the main power plant for the whole factory does not share the same foundation as the one the factory was built on. This was to negate the vibrations created by the power plant and did not affect the machinery operated for production. All the effort taken for sustainability eventually awarded the project a LEED Gold certification.
Location : Plot no – 10,11,12, Himerdige, Tongi, Gazipur
Client : A K M Badiul Alam
Consultants : Cubeinside Design ltd.
Land Area : 5586.08 sqm
Total Built Area : 27955 sqm
Architect : Khandaker Ashifuzzaman, Md. Sharifuzzaman
Associate Architect : Arif-uz-zaman
Design Team :
Structural design : Engr. Golam Sarwar
Plumbing Consultant : Engr. Idrisur Rahman
Electrical Consultant : Engr. Ali Nur Rahman
Landscape Consultant:
Construction Supervision :
Project cost :
Design Timeline : 2015
Construction Timeline : 2016-2019