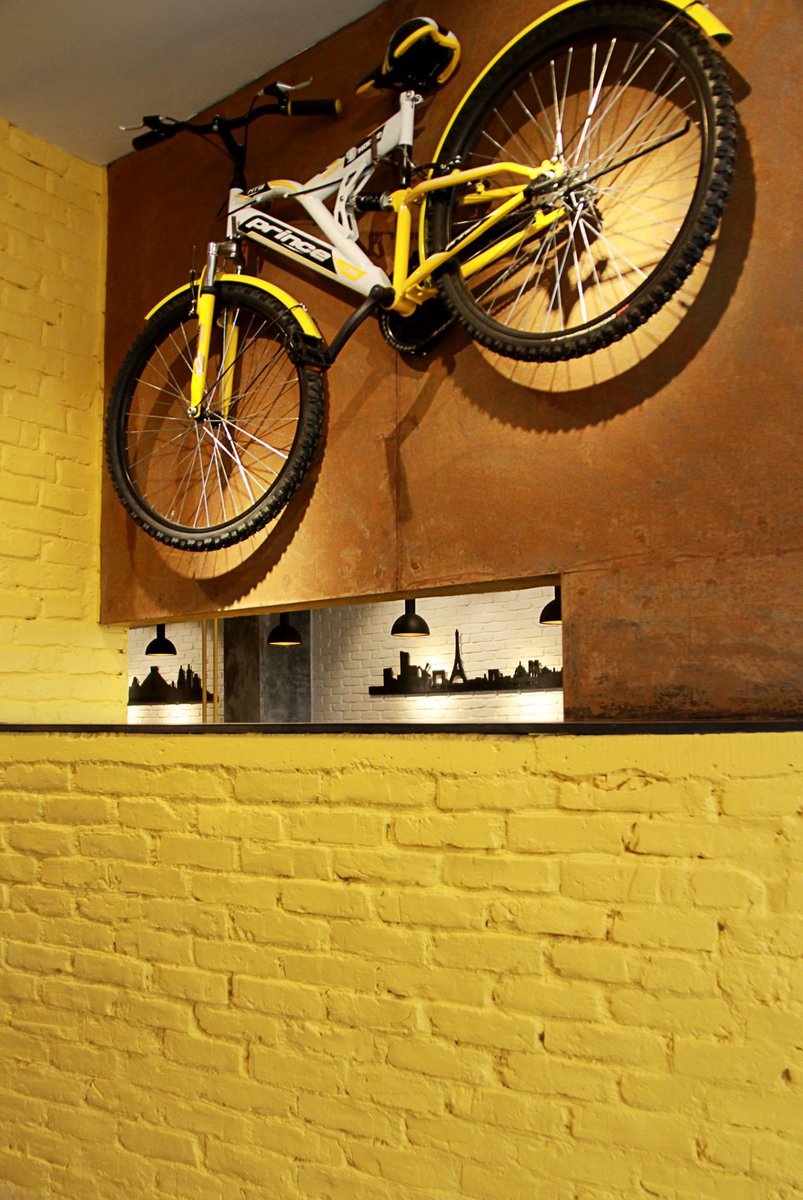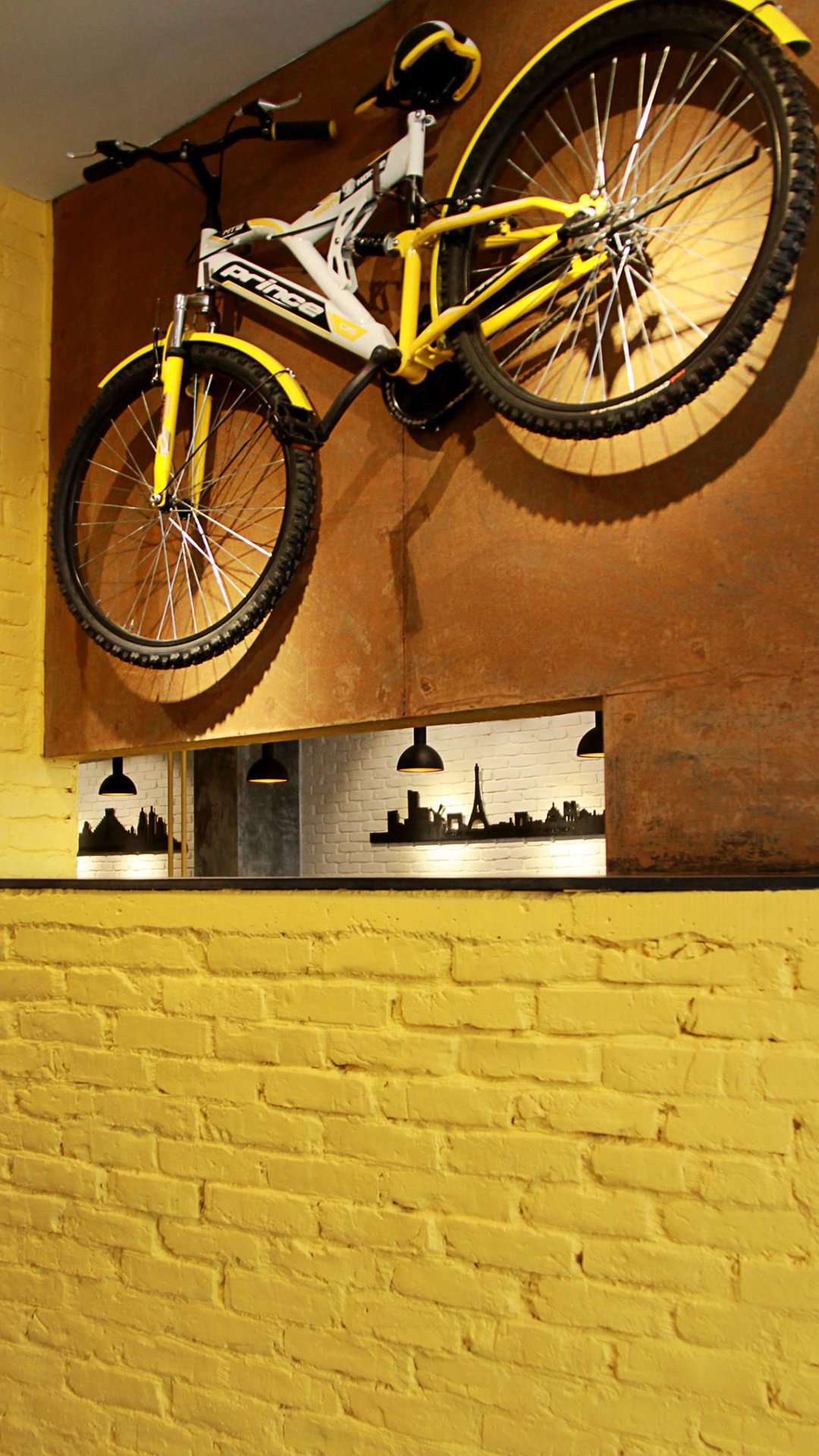 ERRANTE; a Portuguese word, means "Nomadic " or the feelings that drive people to travel frequently.
Humans have been nomadic by nature from his inception. They always try to settle down, but it's the basic human instinct that makes him explore more. People travel not only for living, but also for living fully, for feeding their soul. In traveling, people always explore new foods as a means of gathering new experiences. In turn this gives rise to the restaurant's concept for both its design and name. The restaurant is located on the 8th floor of a commercial building, spreading over the rooftop as well, which offers a great view of the port city of Chattogram.
Anyone entering the restaurant is greeted by rustic metal nameplate and a huge door with a bold yellow handle. And once entered, a monumental yellow wall appears with a cycle hanging on its rusty metal surface. The elongated solid brick wall at the south side is kept as exposed brick with white color and holding the identity of the main four cuisine countries with their silhouette cityscapes. Other wall finishes are a neat cement finish which creates a surface with more humane imperfectness. The kitchen is separated with a rustic cast concrete wall, which also creates spaces to accommodate the counter and the aperture to the stair that leads to the rooftop.
The rooftop is basically a semi open lounge with casual seating made of brick and wood. A wooden deck at the center is the main feature of this floor. All these woods used here were bought from junkyards. Previously, these woods were used as boat decks, thus giving rise to an aged and long lasting feeling. Green creepers from all the sides and planter boxes having tiny bamboo trees create a screening from the adjacent building and also give the perfect sense of dining within a natural enclosure.
Name of the Project: Errante : Restaurant & Rooftop Lounge
Location: 94, Eves Center, Nasirabad Housing Society, Chittagong.
Name of the Client: Errante
Site Area: 371 sqm
Total built up area of the Project : 371 sqm
Year of Commencement : 2015
Year of Completion : 2015
Project Cost in BD Taka : 5.5 million BDT
Project Team:
Architect[s] : Khandaker Ashifuzzaman Rajon
Md. Shakhawat Hossain Rocky
Md. Sharifuzzaman Sajal
Ahmed Firoj Ul Hoque Robin
Consultant[s]: Cubeinside Design Ltd.